Welcome to the Financial Market Data Blog
Company news, announcements, updates, guides and more.
Latest Posts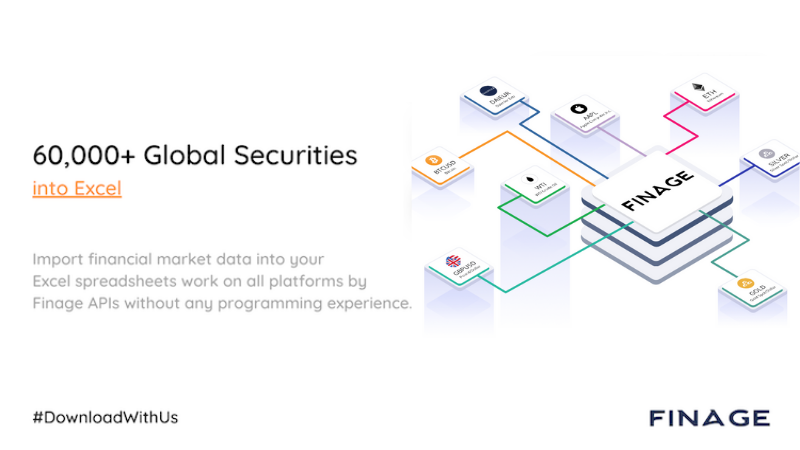 Free Historical Market Data in Excel Spreadsheet
Today, we will talk about Finage new service called Excel Plugin. Finage Excel Plugin providing 25.000+ US Stocks, 2000+ Forex (currency), 1300+ Cryptocurrency, 1600+ Indices, and 2900+ ETFs historical data into Excel spreadsheets and it is completely free to use for whoever has Finage API key.
Read More