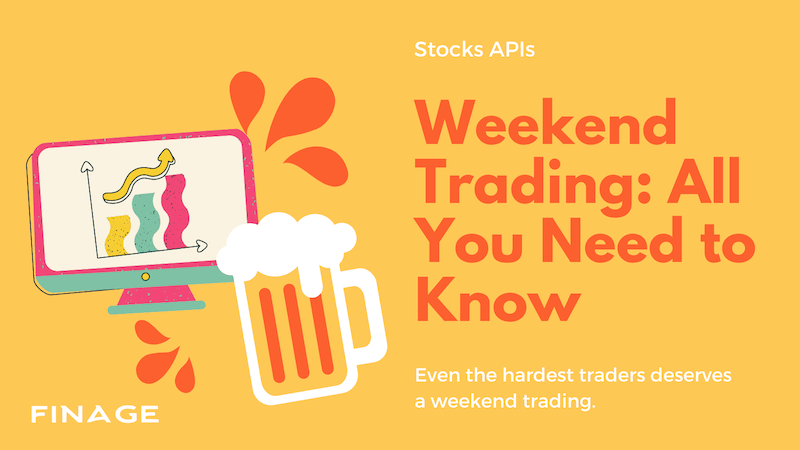 Trading stock in the past was limited to the weekdays mainly due to the need for middlemen to facilitate transactions. Thanks to new tech innovations, massive strides have been made to address core issues and circumvent an obsolete model. Today, anyone can execute an operation as long as they have an internet connection, and as a result, the previous limits on when the stock could be traded no longer exist. Let's see in detail what is weekend trading and how it works!
Contents:
What Is Weekend Trading?
How Does Weekend Trading Work?
Why Using Weekend Trading May Work for You
Weaknesses of Weekend Trading
Summing Up
What Is Weekend Trading?
Weekend trading enables investors to have access to important data that was previously published only during the weekdays. As a consequence, you have an opportunity to make a move on the weekend if there is a chance to make a profit. Any positions that are left open during the week will be left open and can be accessed on Monday.
Various factors are considered when coming up with the pricing for weekend indices and forex. Market volatility is one of the main factors that influence the prices, the others include the activity of traders as well the news flow. All methods used to generate weekend quotes are distinct from those applied during the weekends, creating a solid distinction between the two trading periods.
Most of the stock markets available during the weekend are from the Middle east. Here are some of the more common ones:
Tel Aviv 25 Index - This is based in Israel

DFM Index - This is one of the biggest exchanges in the UAE

Boursa Kuwait - This comprises all the large companies from Kuwait

Tadawul Index - This is the exchange from Saudi Arabia
How Does Weekend Trading Work?
Weekend trading is designed to offer traders the opportunity to take any actions that could secure their weekday positions. To understand this further, let's look at a hypothetical situation. By following the trajectory on the stock market on Friday, you determine that there would be a negative impact on stock the next day. To prevent huge losses, you will proceed to create a position for the weekend. If your assessment was correct you will make a profit and balance out the losses that were incurred due to the stock market losing value.
If you keep this position open for the entirety of the weekend it will be reflected on your weekday trades. Some weekend positions are created with accompanying limits. If these move over to the weekdays, long and short trade are created. Especially if the weekdays have an identical position to that created during the weekend.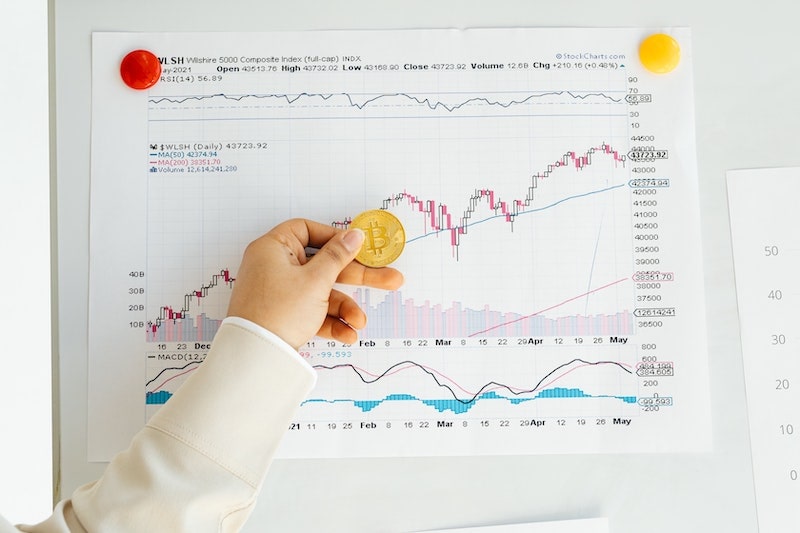 Why Using Weekend Trading May Work for You
Trading on the weekend increases your overall activities. With more trade, you stand a higher chance of making more profit. Dedicating additional time to this activity will increase your odds, especially if your weekend is free. In the same vein, traders who don't have enough time during the weekdays can take advantage of the weekends and execute their trade then.
Weekdays are full of activities and sometimes this can get overwhelming. As a result, you might not have the focus you require to implement your strategies and make big decisions. The weekend provides you with the opportunity to avoid the chaos, so you don't have busy weekends as well.
Stock trading involves a lot of strategizing. While most strategies are designed to be efficient during the weekday trade, many more can work well on weekends. You can use various strategies to capitalize on foreign exchanges. A good example is Asian markets which are generally different in nature and operations compared to their western counterparts.
Weaknesses of Weekend Trading
Trading during the weekends is generally riskier. Traders have access to only a few exchanges and this low traffic increases the volatility of the stock. Different factors such as the news will further destabilize the prices leading to a bigger spread (this is the difference between the buying and selling price of the individual stock).
Weekend traders have taken advantage of stops to ensure that action on trade is taken exactly when they want to. A predetermined target is set and if that number is not met trade will not take place.
Another obvious limit to weekend trading is the difference in time zones. Depending on your current location, you might be forced to work at uncomfortable hours just to take advantage of the working hours of foreign exchanges. If working overnight is not something you would be comfortable doing, weekend trading might not be suitable for you.
Summing Up
Weekend reading has offered an opportunity for many traders to improve their operations. Many professionals take the weekend off which provides a chance for many inexperienced individuals to capitalize. Although the opportunities aren't as many on the weekends due to the closure of most exchanges, a few markets remain operational.
Various strategies can be created to facilitate weekend trading in particular keeping in mind all the limitations it faces. If the weekend strategies are successfully implemented, the margin for profits will significantly increase.

You can start using extended-time trading with Finage free Stock API key.
Build with us today!