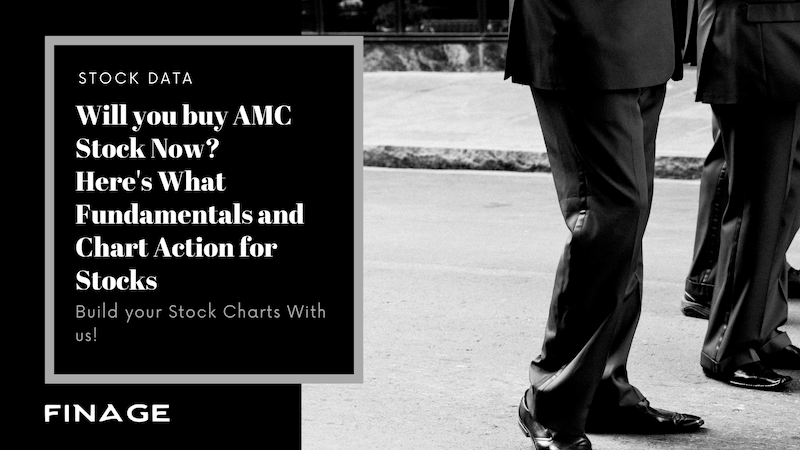 We've mentioned whether or not you should buy AMC stock now after an epic short-lived rally went into overdrive in January this year.
Table of Contents
Should I Buy AMC Stock Now?
AMC Stock: Still Leading the Stock Market Today
Do Shorts Cover AMC Stock?
Conclusion: Should Buy Now or Sell?
In today's article, we will give you up-to-date information about AMC Stock. Do you think this is a good time to buy AMC? Let's decide together by giving all the details and graphics. AMC stock continued to attract shorts over the summer, even as an epic short-lived rally in January this year picked up speed.
Data from brokerage firm TradeZero America for the week ending July 23 shows that AMC Entertainment ranks #3 among the most short-sold stocks, trading at least $10 per share. A total of 14,666 short trades crossed TradeZero's platform at an average price of 38.18 per share. AMC ranked 2nd in the weeks ending August 27 and September 3; In the second week, the broker processed 8,421 trades at an average price of 45.96 per share.
In the week ended Sept. 17, TradeZero reported 8,543 short trades at an average price of 48.39. Are the shorts still showing fatigue? Data for the week ending October 15 shows that AMC saw 2,604 open trades on the platform at an average price of 39.62 per share. And over the last weeks on October 29 and November 5? AMC has disappeared from TradeZero's top 10 rankings. Shares remain above 28.91 August 5 low. And in early November, AMC is winning a battle to regain the north side of the technically important 10-week moving average. Two weeks later, AMC had recovered in good form. Shares rose 17.9% last week, accelerating turnover. By Wednesday, AMC had returned less than half of that solid gain.
Stocks have been trading on the lashes lately. Late on Monday, the company announced its third-quarter results. An adjusted net loss of 44 cents per share beat Thomson Reuters' consensus estimate for a loss of 53 cents. Revenue of $763 million was up 539% year-over-year, fuelling the consensus view of $708.3 million.
Should I Buy AMC Stock Now?
After a disappointing September and October when the stock tumbled 26% overall, AMC remains in ground-breaking mode. AMC shares showed an encouraging recovery above this medium-term technical support and resistance level. Still, the stock is testing the will of buyers at the 50-day line.
AMC Stock: Still Leading the Stock Market Today
So, given the extraordinary earnings through the end of May, is it time to take the profits off the table? All in all, the May rally showcased elements of a peak run. The gains from the last buy point at 14.64 have shrunk considerably. Then does this mean I'll buy it now? This story is Leawood, Kan, with 1,004 theaters and 11,041 screens. It examines fundamental, technical, and fund ownership factors to determine whether his company is likely to make more money for stock investors.
Do Shorts Cover AMC Stock?
In the meantime, take a look at statistics. In just five trading sessions (May 24-28), before the massive June 2 gain, AMC rallied as much as 203%, eliminating shorts. In the week ending June 4, AMC shares rose nearly 100% or more for a second week. Earlier this year, WallStreetBets chatroom traders on Reddit joined together to buy shares and bullish call options in AMC stocks. They did the same with a group of other companies that were heavily short-sold and struggling.
When a stock shows high short-term interest and bids rise, you can almost count on a chain buy reaction to occur. Why? Short sellers who bet on a drop in the stock often have to come face to face. They are closing their short positions by buying back their shares.
According to MarketSmith, short interest - shares sold short by individual and professional investors - is 1.8 times the average daily volume of 53.4 million shares of AMC stock. This corresponds to 89.6 million shares. So, in other words, the short rate swallows almost 19% of the stock's entire float. Still a large amount. This figure was 21% in the spring. The NYSE only publishes data on short-selling positions twice a month. Also, the short coverage ratio can be skewed by dramatic changes in daily stock turnover. The above data also does not take into account stocks that may be shorted in dark pools.
Conclusion: Should Buy Now or Sell?
AMC is still trading 40% below its all-time high of 72.62. So, at this level, it is not yet trading at an IBD-style entry point. For those looking to extend, watch to see if a new bullish chart formation will form.
A major move above the 10-week moving average (closer to 40) in August created a new continuation buying opportunity for the intrepid investor. Also, a strong rally past 48 has led to an early entry if a trendline is drawn starting at 64.96 during the week ending June 18. Without a doubt, AMC is still building a new base. However, it will take at least a few weeks, if not months, for AMC to build the right side of this new base in ascension style. Observe potential stem also form. Arguably 52.79 stands as the high left of the emerging new bi-monthly pattern.
We hope that this blog post will be beneficial for you. We will continue to create useful works to get inspired by everyone. We are sure that we will achieve splendid things altogether. Keep on following Finage for the best and more.

You can get your Real-Time and Historical Stock Data with Finage free Data API key.
Build with us today!