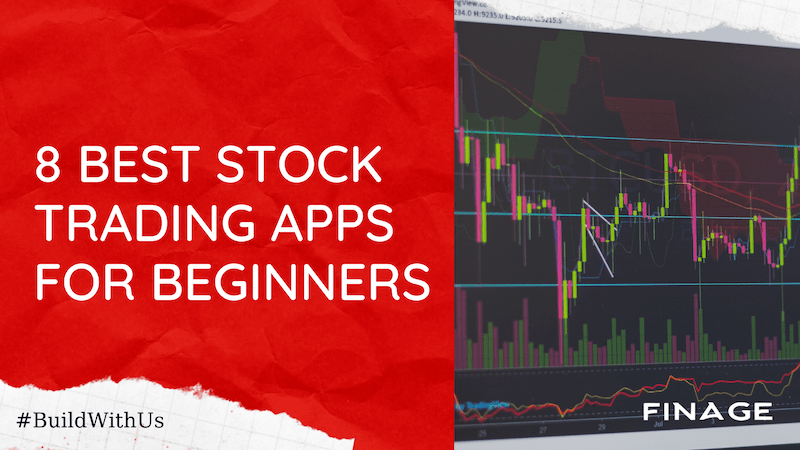 If you have questions about what to invest, how to do it, or if you are a beginner in this sector, you can find the best stock apps in our blog within all the details.
Table of Contents
Webbull
Public.com
SoFi Invest
Acorns
M1 Finance
Stash
Vanguard
Robinhood
Final Thoughts
As you begin your investment journey, you may encounter many unknowns. These can be questions like what to invest in, how to do it, and which stock trading software a beginner should use to avoid getting overwhelmed. Fortunately, with the advent of FinTech services, many stock trading brokers are offering beginners access to the stock market for free and with easy-to-understand interfaces.
Through this list, you will be able to review the best stock trading apps and software packages for beginners and above. We've outlined some investment best practices for beginners to consider opening and used to trade stocks and ETFs. Firstly, we focus on the best practice to start investing and the best stock trading app for beginners.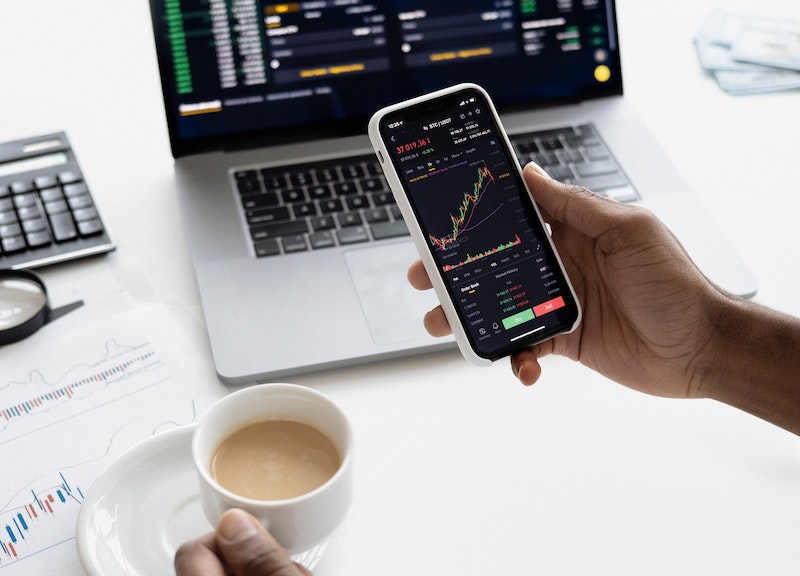 1-) Webull: Best Stock Trading App for Beginners
Webull entered the world of stock trading when he started challenging Robinhood for market share in 2018. This stock trading app offers free stock trading as well as free trading on ETFs, options, and cryptocurrencies. Like most existing investment apps, the company provides access to trading from your smartphone, tablet, or desktop.
Additionally, Webull does not charge commissions on transactions as it monetizes other actions you take, such as Pay for Order Flow margin credits, cash interest, and service fees for Nasdaq TotalView Level 2 Advances offer subscriptions. Webull also gives you access to several powerful tools that you can use for in-depth trading analysis. These services make the service one of the best stock research and analysis apps to do technical analysis easily.
2-) Public.com: Best Investing App for Beginners
The main purpose of Public.com is to invest like a social network where members can own partial shares of stocks and ETFs, follow popular creators, and share ideas within an investor community. What Public.com aims to do above all else is to make the stock market a comprehensive and educational place with social features that make it easy to collaborate while building your trust as an investor for free.
For beginners and those who want to start trading on Public.com, the online brokerage platform offers a free sign-up bonus of $10 on the first deposit. You can also share your private link with others and gift them free stock.
3-) SoFi Invest
SoFi Invest is a type of app that lets you track stocks and trade your money. The well-known brand in the personal finance space has recently entered the investing world by offering free trades on stocks, ETFs, cryptos, and more.
It gives you the ability to actively trade or withdraw and allows automated investment tools to take over. Therefore, this app can be a good place to keep your investment accounts, as you will have options on how to deposit.
The company aims to serve all customers who are interested in improving their financial situation, as well as participating in other personal finance products such as refinanced student loans, money management, credit cards, and more.
4-) Acorns: Best App to Learn About Investing
Acorns is an investment app for young adults who want to start their investments with a small amount of money. Over time, these recurring contributions and the rounded deposits from your purchases will turn into a larger portfolio. Hence the name of the company Acorns. Start small like an acorn and grow into a mighty oak tree.
The service has no minimum account as portfolios often start with small balances through Acorns. A monthly fee for micro-investment app users. However, it does not charge trading commissions when you invest on your behalf. Instead, it charges an account fee depending on the subscription plan you choose for your account.
5-) M1 Finance: Best Robo-Advisor Stock Investing App for Beginners
M1 Finance offers free stock trading. It also provides automatic investment according to your predetermined investment decisions as to the best robo-advisor selection of this site. What we love most about this app is the ability to make recurring deposits that are automatically credited to your portfolio.
M1 Finance acts as a single personal finance app that helps build wealth by automating your investments into diversified portfolios, having a bank account and a linked debit card that provides market-beating interest rates, and providing access to valuable personal finance literature. Most importantly, investing with M1 Finance can be as simple as making a deposit, choosing your stock and index fund choices, and letting the platform automate your investments for you. It truly automates your investments and allows your wealth to grow.
6-) Stash
Stash is a mobile-friendly personal finance app that comes with investment options and a checking account. It acts as a low-cost, all-in-one financial platform and is included in this list as a result. While the app primarily appeals to hands-on investors who want to automate their investments, you can also actively choose stocks to trade. You can do all this while spending money and making recurring deposits into your account.
Stash offers custodial accounts for beginners or under 18s. Starting your investment journey early can build real long-term wealth over time as a combination of returns.
7-) Vanguard
Vanguard has long sought to reduce investment costs for retail investors by offering market index investments at increasingly affordable prices. In fact, he came up with the idea of index fund investing and first presented them to retail investors as mutual funds and eventually as exchange-traded funds.
These low-cost investments have helped retail investors save billions of dollars over the years, increasing their returns even further. Vanguard excels as a free stock trading platform when you want to buy and sell Vanguard securities such as index fund ETFs. You don't pay commissions on products like VTI or VTSAX or VFIAX.
8-) Robinhood
Robinhood became the first free stock app to reduce trading commissions to $0. Others in the industry had no choice but to follow if they wanted to stay relevant to retail investors. Likewise, a lot of new apps like Robinhood have popped up in recent years and most of them are on this list. The service offers commission-free stock trading as well as commission-free trading of index funds, options, penny stocks, and cryptocurrencies.
Robinhood's app offers a simple and easy-to-use design. Many have found this useful for nesting their trades without overcomplicating them. Robinhood accounts have no minimum account requirements.
Final Thoughts
In today's blog post, we talked about the 8 Best Stock Trading Apps for Beginners. We touched on what each application is and its details. After reading this article in detail, you will have a detailed idea of stock best practices. We hope that this blog post will be beneficial for you. We will continue to create useful works in order to get inspired by everyone. We are sure that we will achieve splendid things altogether. Keep on following Finage for the best and more.

You can start building your own trading platform with Finage real-time WebSocket connection.
Build with us today!