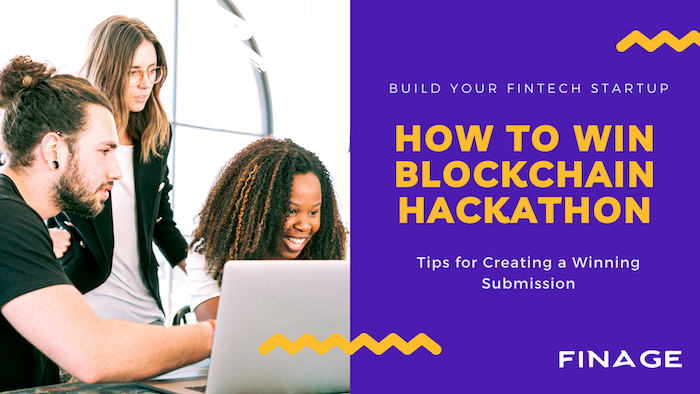 It is safe to say that this year is going to be the most competitive ever for the IT and blockchain services industry. With the 2021 Hackathon approaching, many developers are looking for the best tactics to improve their projects.
So with the competition promising to be off the roof, you have to be as efficient as possible to impress the judges. This article outlines some of the best tips that will get you closer to the amazing prices that everybody else. When implemented, these guidelines will also make your development process enjoyable. This serves as an additional bonus.
Contents:
You Have to Be In It to Win It
The UI Can Make It or Break It
Use Concise Coding & Document Each Stage
Make a Video Recording of Your Project for the Submission
Final Thoughts
You Have to Be In It to Win It
Like any other competition with impressive prizes, you have to participate to stand a chance at winning. This is the case with this year's Chainlink Virtual Hackathon. Many teams of developers find themselves in positions where they run out of enough resources. As a result, they can't finish the project and opt to not enter the competition. However, this doesn't have to be the case.
This year's participants are allowed to enter an unfinished project. Doing so shows that you are convinced that your concept is worth the public attention. Furthermore, entering will give you enough insight to prepare for future blockchain hackathons.
The UI Can Make It or Break It
The best way to get the judges hooked from the beginning is to create a user interface that stands out. It is all about making a great first impression, especially during the early stages. A captivating design will curve the attention away from your competitor to you. It is not a secret that many developers and managers decide to ignore this stage of development, focusing on a simple design and user-experience. So paying attention to it will highlight your creativity and dedication to your blockchain project.
If you are lacking the right expertise for the development of a unique UI, the best solution would be to find the talent. You can either hire a new member or outsource this particular aspect of your submission.
Also, social media platforms are a great place to start. Reddit has a good population of developers who are qualified and would be interested in your project.
Use Concise Coding & Document Each Stage
Although UI is a vital component of your submission, it is rivaled by the code in terms of importance. Your coding is expected to be functional, that obvious. Nevertheless, you still have to present it in a way that makes it look professional.
Many developers fail to realize that coding is an art. Having your coding work is great but having it look aesthetically pleasing takes it to another level. It should be concise, well-spaced, and tracked by the judges.
It's advisable to document each part of the development process to guide the judges during their review. This helps them stay on track. In addition, do not add any features that will clutter your submission, especially data files. Documentation should include the following features:
The summary of your submission

Links to any videos of the demo (highly encouraged to have one)

A diagram of the structure of your project

Pictorial analysis of your coding process
Make a Video Recording of Your Project for the Submission
Another important element of the submission is a video of your demo. This shows the judges that you are submitting a product that is not only real but functional. The video should contain all the necessary elements of your project.
The video should address all the key steps explaining the project. It should be as informative as possible without appearing long-winded. Because the hackathon attracts a multitude of participants, applicants are urged to keep videos below 5 minutes long. As in all steps outlined here, creativity comes into play. Make your videos informative but a little sense of humor wouldn't hurt.
Final Thoughts
Getting a working project ready for the hackathon does not guarantee success. You have to be willing to convince the judges why your submission is the best and essentially why it matters.
Remember, that standing out is especially important. When coupled with smart thinking, victory is usually guaranteed. It's time you get your resources together and make this spring's hackathon yours. Moreover, hackathons can help to increase your chances of earning some rewards, loads of experience and possibly a new way of thinking to become a greater expert in the blockchain field.

If you are interested in the fast market data solutions, you can get in touch with Finage. We can help to choose the right package and suitable solutions to build your app and access the easiest and fastest currency, stock and cryptocurrency API with the lowest latency!