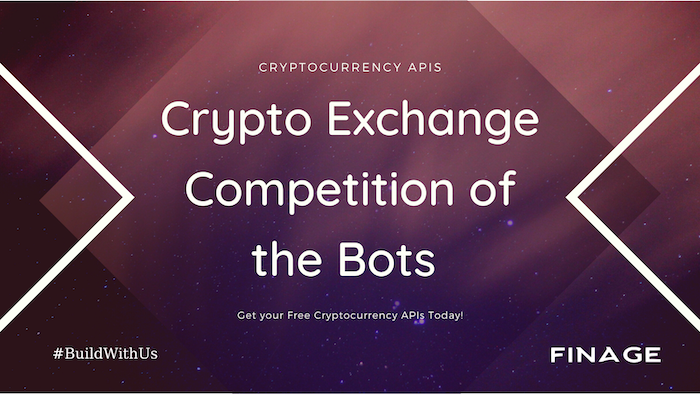 The cryptocurrency platform is volatile and competitive. It has also created a lot of opportunities for bot makers over the years. Many developers have continued to be innovative.
The result of this is the creation of even more efficient bots that are always competing against each other. We will look at the nature of these algorithms that increased the competition between market makers.
Contents:
Competition
Role of the Bots
Market Manipulation
Final Thoughts
Competition
A number of features come into play when dealing with cryptocurrency. We already understand that the main purpose of investing in blockchain platforms is to create a substantial profit. So, what considerations do we need to make? The first thing is the spread which we will explain later on and the next is the volume of cryptocurrency you decide to buy and sell.
In the crypto market, spread refers to a difference between the bid price and the asking price of an asset. For example, if we look at a certain apple stock whose bid price is $100 and the asking price is $105, the spread is $5. When we multiply the spread by the volume, we will be able to find out how much profit we can make.
Why is this important for our discussion? By understanding this notion of profit generation, market makers have always been competing against each other to fix the bid price. The level of competition fluctuates, characterized by months when the bid price would literally change every second. The bid prices would only differ by a small margin but the prices usually tend to get lower.
Role of the Bots
Bots play a vital role in checking the bid price of the stock. Once you can identify this amount, you can process it to make a bid. Maker individuals choose to use their bots to make a bid that is higher than the current one. The problem with this manipulation is that it almost always leads to a loss by the time the order goes through.
So, is there a way to ensure that you don't encounter any disappointment after your initial bid? The simple answer is yes. You have to have the patience to notice how much the bid price fluctuates every second. When you do this, it'll give your bot the chance to provide a number that is slightly higher than the bid price, usually up to five cents.
Why is all this important? After you place your bid, your order has to be processed, and only after will you see whether you have made a profit or not. If your bid on the order is higher than that of other traders, you stand a better chance of making a profit on that stock thanks to the efficiency of your bot.
Market Manipulation
Because of the ever-present stiff competition on crypto markets, many traders are willing to go to extreme lengths to get an advantage over others. Because blockchain platforms are decentralized, they do not have any regulation laws set in place to police any manipulations that may be malevolent. One of the most common of these unfair tactics is called spoofing. This is the act of influencing the appearance of the market by placing an unregulated number of orders.
To understand spoofing, let's look at a typical example. Let's say there is a stock with an asking price of $9800 and a bid price of $9900. The spread in this situation equals $100, this spread provides a good chance for many traders to make a profit. However, if a trader decides to make an order of $9899.9, the spread significantly drops to only a cent. This makes it very difficult for other traders to make any kind of profit stopping all market activity on this asset.
Many market makers have resorted to bidding a cent below the market price. Although this could be considered as manipulation, it really isn't. Actually, it's pretty clever. Because your exchange does not put any charges on the makers, you can effectively buy cryptocurrency whenever you want to. The only problem with this practice is that it does not help traders generate income swiftly.
Final Thoughts
As the popularity of cryptocurrency continues to expand, more market makers will be drawn to the platform. This means there will be even more competition on market prices. Because of the competition, bid prices on orders will quickly change in a matter of milliseconds. That means a substantial number of traders can outbid you as you wait for your order to be processed, decreasing your spread and the chance to make a significant profit. So what's the lesson here?
The current state of blockchain platforms for market makers is quite risky although the best find a way to continue to make a profit. If you feel comfortable trading during certain times, turn your bot and grow your business!

You can start building your own Cryptocurrency Exchange with Finage free Cryptocurrency API key.
Build with us today!