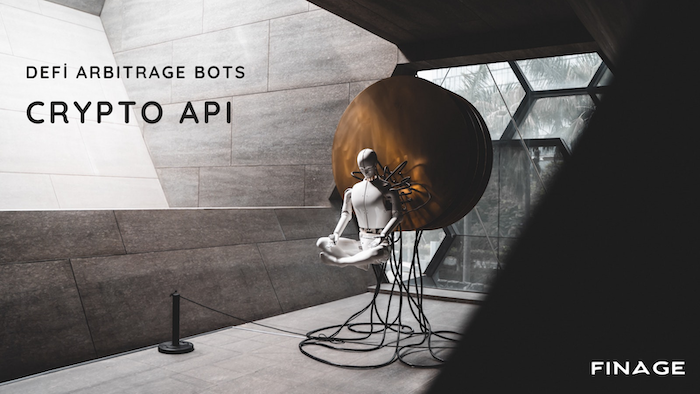 Check out the DeFi Arbitrage bot overview if you are looking for a guide. The right place to learn more!
DeFi Arbitrage Bot Overview
If you are looking for a guide on how to create your own arbitrage training bot, you have come to the right place. With this tool, you will be able to expand your trading capabilities to include decentralized trades. You will also be able to easily get access to capital to be used in your arbitrage. Let's delve deeper into the DeFi arbitrage bot.
Contents:
Understanding the Basics
Incorporating Arbitrage to DeFi
Choosing the Right Decentralized Exchange Platform
AMM
Conclusion
Understanding the Basics
Before we go further, let's briefly look at what arbitrage is and its purpose. Arbitrage is the act of buying and selling the same asset on two different markets. Traders usually take advantage of the subtle differences in pricing to make a profit.
To understand how this works on DeFi, let's look at an example. Ethereum is a popular cryptocurrency that can be traded for USDT on a decentralized blockchain. Once the trading has taken place you can then proceed to sell it on another platform at a high profit margin.
The main drawback of applying arbitrage is finding the right pricing for assets that share a common nature.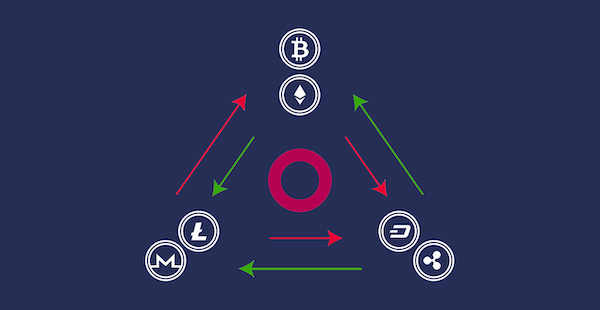 Incorporating Arbitrage to DeFi
Unlike most trading strategies that require some form of prediction algorithm, Arbitrage sticks to what chances are available to traders in the present. This is one of the more useful advantages it has. You are also protected from making any significant losses, especially if you are using smart contacts. This is different for strategies that require a centralized platform for trade.
However, if you choose to apply arbitrage on a centralized market, you incur more risks. The reason for this is that centralized markets don't enable more than one trade per business transaction.
Using arbitrage in DeFi is one of the best ways to gradually increase your earnings through trading. It comes with relatively no risk and developers are awarded the liberty to make as many cryptocurrency exchanges as they want. This is especially convenient in a time where we see more and more coins introduced on the market.
Choosing the Right Decentralized Exchange Platform
One of the biggest obstacles faced when dealing with arbitrage is selecting pairs of cryptocurrencies and what blockchain to carry out the exchange. For this reason alone, you must make sure you first understand what decentralized platforms are and how they facilitate exchanges. By having this understanding, you are in a better position to come up with the code for your arbitration bot.
The best-decentralized exchanges primarily incorporate liquidity pools into their framework. This feature makes it possible to convert one asset into another one while preserving the value. As such, you can acquire a new token without having to worry about losing any money on the one you currently have.
The other exchange on DeFi is order books. This exchange fulfills trade through bids and inquiries. It is important to note that order books are only as effective as the liquidity of the exchange platform.
AMM
Decentralized market platforms use AMM (Automated Market Makers) to enable permission-free trading. This is only possible thanks to liquidity tools, which we have briefly looked at. This only shows how versatile they are especially on blockchain networks. Here are some of the best-automated market makers:
Curve Finance

Balancer

Uniswap

Curve
Many investors apply arbitrage between any two of the most popular AMMs. Because each one of them has a large liquidity pool investors have a greater chance of making more profit. Usually, this takes place under the radar.
Pools are designed to accommodate a specific selection of two coins and are usually synchronized with each other. Arbitrage is usually applied in case these pools lose synchronicity which will require trading each coin to restore the balance.
Conclusion
The DeFi arbitrage bot certainly gives a lot of power to the trader. It creates opportunities on decentralized platforms with virtually no limitations. You can also use order books and pools in every trading process to maximize your trading.
For example, you can make an inquiry from a DEX and establish whether you trade your coins through a liquidity pool. This bot also has additional features that enable direct wallet-to-wallet trading through the incorporation of the 0x protocol. A tool that comes in handy especially when dealing with centralized markets. If you have any questions about the topic or you would like to apply the trading tools, connect with Finage and we will help you to start your successful business!

You can start building your own Crypto Defi Bot with Finage free Cryptocurrency API key.
Build with us today!