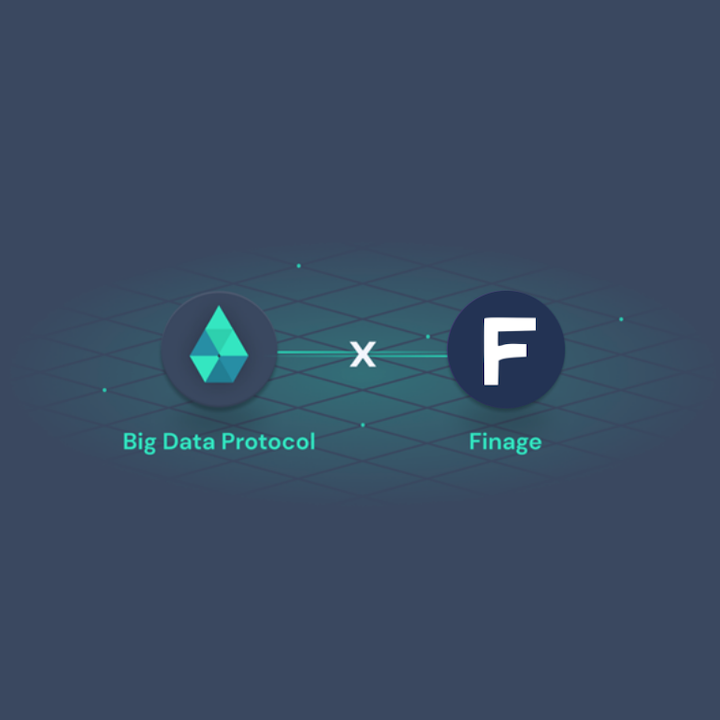 Finage joins the Big Data Protocol's (BDP) Data Marketplace and BDP Alliance to showcase and distribute its data products to the +10,000 investment professionals within the Alliance's network.
Initially, Finage is launching three base data products on BDP to highlight the depth and scope of its data products. Finage has published samples of its following data products:
1.) US & Global Stock Market Quotes and Order Books — Low latency, real-time streaming stock market data (to the millisecond) for +25,000 stocks, in addition to 17 years of historical stock market data.
2.) Forex Quotes and Ticks — Low latency, real-time foreign exchange (FX/Forex) rates, and ticks from over 200 currencies. Historical FX rates for the previous 4 years were also offered.
3.) Cryptocurrency Prices and Market Depth — Low latency, real-time cryptocurrency prices, OHLCV, aggregate, LV1, LV2, market depth, and snapshot data from over 1,500 cryptocurrencies. Historical cryptocurrency data for the past 4 years are also offered.
To see the dataset provided by Finage and other datasets in the BDP ecosystem, visit the BDP Data Room.
More data products from Finage will be onboarded as the partnership with BDP grows.
About Big Data Protocol
Big Data Protocol is a DeFi protocol powering a Web 3.0 data marketplace. The Protocol tokenizes commercially valuable data through a network of 14,141 professional data providers and makes the data token liquid on Uniswap. Users earn data by providing liquidity to data tokens. The Protocol has a vast existing ecosystem of professional data providers by leveraging Amass Insights, the industry's largest alternative data marketplace, founded in 2015 by our co-founder, Jordan Hauer. Amass Insights connects 14,141 professional data providers with over 10,000 consumers of data, primarily within the capital markets arena.
Big Data Protocol Links
Website: https://bigdataprotocol.com/
Medium: https://medium.com/big-data-protocol
Telegram: http://t.me/bigdataprotocol
Twitter: https://twitter.com/bigdataprotocol
About Finage
Finage is a stock, currency, and cryptocurrency real-time & historical data provider company. We're on a mission to simplify financial data and computing so developers and their teams can spend more time building software that changes the API services forever.
Knowledge is power when you understand it — we believe financial data should be understandable and accessible for everyone. Simplicity is wise and beautiful. Finage was built by entrepreneurs with a passion. We are software engineers working for over 10 years developing financial applications and platforms with clean, intuitive usability.
Creating and innovating is the key to our vision and beliefs. We believe in the simplicity of clean and affordable financial services for individuals and businesses. We have developed the easiest and fastest currency, stock, and cryptocurrency API with the lowest latency.