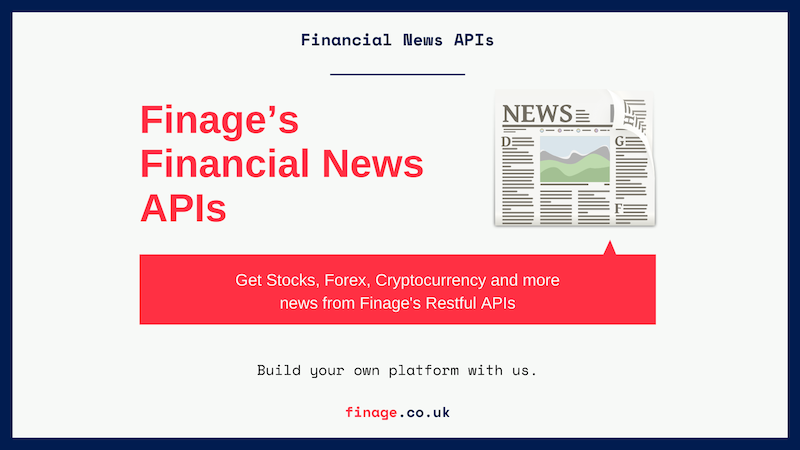 Everything about the News API, which Finage just started as part of our ongoing improvements in reference data, is mentioned in our article within all the details.

Table of Contents
Finage's Financial News API
The Benefits of Finage's Financial News API
Final Thoughts
We recently released a major reboot of our News API as part of our ongoing improvements to reference data. The News API provides up-to-date content from multiple major financial news organizations, better search capabilities, and compatibility with our standard response structure and pagination models. Along with increased timeliness and stability, the News API makes it easy to search for the latest financial news articles on any exchange, a single exchange, or a range of exchanges. It uses the ticker parameter to find the latest financial news on all exchanges. So, what are the benefits of Finage's News API?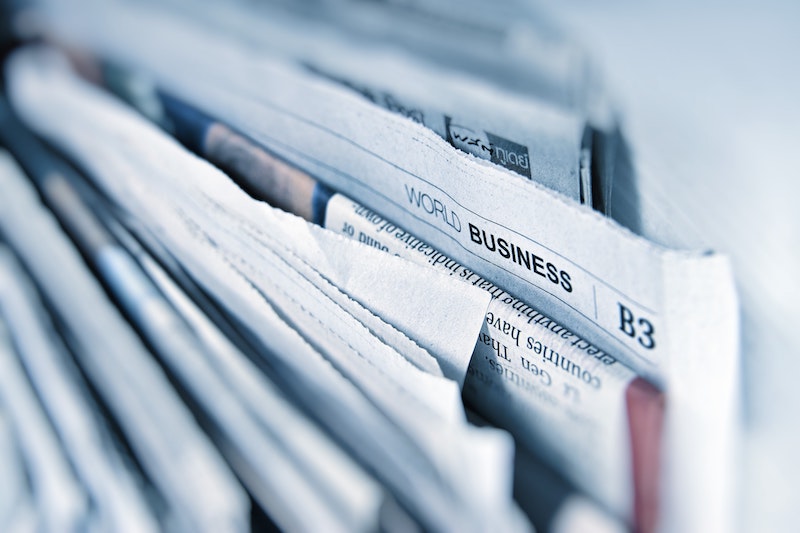 The Benefits of Finage's Financial News API


1-) Beyond Traditional News Sources
Finage's News API goes beyond traditional news sources as we focus on finding rich content written by knowledgeable writers for their audience. This means we use our proprietary algorithms to tag companies, topics, and assets while also scanning for unstructured, unconventional news and other sources of information. This refined system is based on more than ten years of research and development. Written by former profitable institutional quantity traders. Because of this particular approach, Finage's News API is a trusted tool used by equity funds, hedge funds, pension funds, social media companies, and technology companies.
2-) Evolving with Companies and Assets
Finage's self-learning algorithms identify different ways in which multiple entities and companies and their intellectual property are mentioned in the media and by individuals so that our streams discover and structure unconventional forms of content. Broadcasts usually cater to a specific audience. Finage's News API does not rely on exchange-based identification. Instead, it tags based on product words, producing a richer feed that helps users discover new alpha sources, do due diligence, and differentiate sentiment from a wide variety of content. Our feed structures data between Stocks, ETFs, Mutual Funds, F/X pairs, and Crypto pairs.
3-) Extensive History with Real-time Updates
Our real-time news API for our enterprise customers comes with historical data dating back to the 1990s with a one-year commitment. This means you have access to over 16,000,000 articles. You get the last 3 months of data with real-time updates so you can keep a comprehensive database internally for our non-corporate customers. With nearly 400,000+ articles added per month, it means you'll have the data you need to power your systems.
4-) Quality News
Providing quality news sources is essential when seeking to gain awareness and insight about companies or their products. Finage's News API focuses on quality first, as we understand that quality analytics requires quality data. It then combines new sources and diversity of views, adding meaningful content to new sources and perspectives. When our feeds come across new releases, we manually review the news feed to make sure they meet our quality standards. If it cuts, the news source is instantly included in the feed and the date of the broadcast expands. And although we do allow Robo-written news sources in some cases, this is only possible provided they provide a predictable flow that allows data points to be easily extracted.
5-) Reducing Bias
Finage's News API is designed to support all traders in maintaining as little bias in their research as possible. For our corporate clients, we fork any algorithm changes. So, when a new algorithm change is made, the customer can choose to switch to the new change or stay with the current version. This means that even as we make regular improvements and expand our database, the models trained on our data remain consistent, predictable, and in your control.
6-) Speed and Uptime
We aim to have some of the fastest possible servers as well as consistent uptime with optimized in-memory caching so we can serve data quickly and consistently. You can view our independently audited working time by accessing our website and direct all your questions to us.
7-) Quick-to-Action Support
We call it quick action because anyone can respond to a ticket within 24 hours. However, our team is trying to resolve issues immediately. Come say hello to us now and check it out. You can easily reach us via e-mail.
Final Thoughts
This update to the News API follows some key improvements to our benchmark data, including the release of our new point-in-time Tickers API, as well as our point-in-time Ticker Details API. We continue to do our best for you. We hope that this blog post will be beneficial for you. We will continue to create useful works to get inspired by everyone. We are sure that we will achieve splendid things altogether. Keep on following Finage for the best and more.



You can get all kinds of financial news via Finage free API key.
Build with us today!