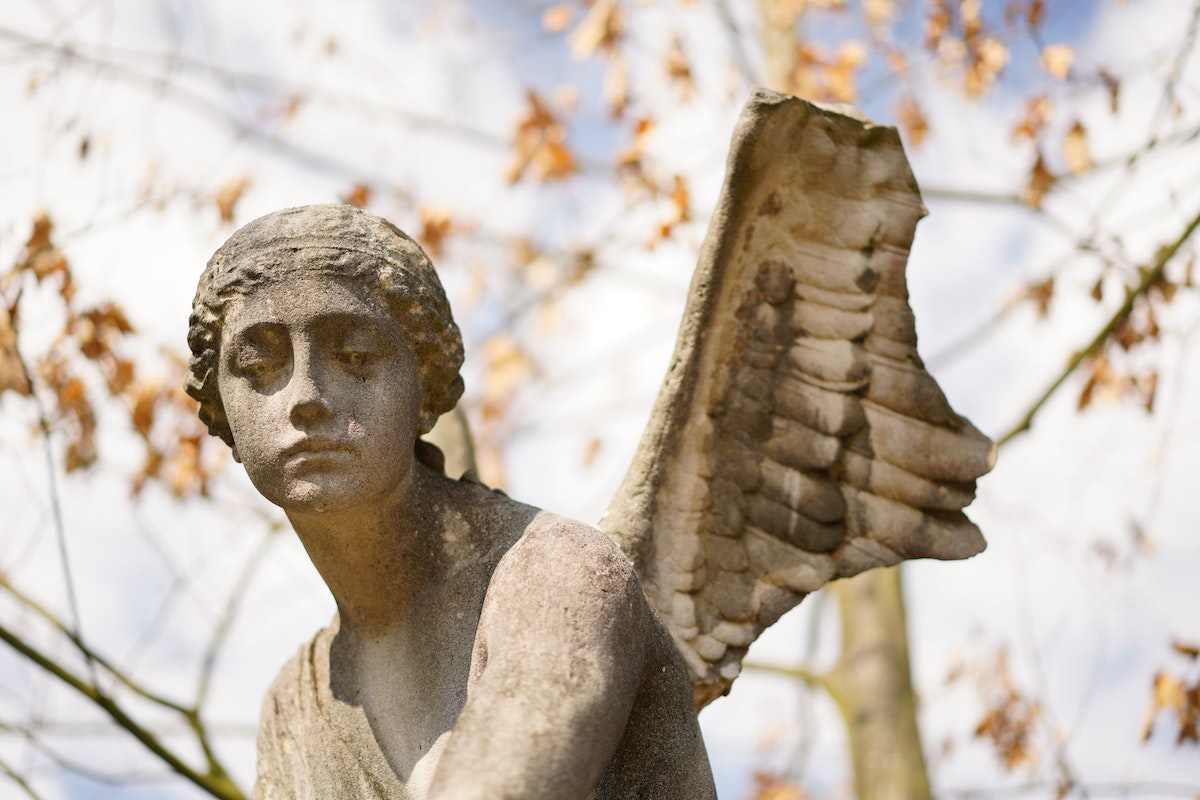 Finage has more than 28.000+ symbols in real-time. We bring together everything that's required to build financial applications that need Real-Time stock, forex, and cryptocurrency data via APIs and WebSocket.
We are proudly announcing our new stock quotes and company information news API. This API provides real-time and historical stock chart data to whoever would like to build an investment/trading statistics and analysis tool or website.
We added a new page to see an example page for stock quotes included historical chart, company details, employees number, CEO, website, and more. There is also News API receiving recent news about relevant stocks.


Stock Quotes and News API is a great way to display stocks for your users – its simple and brilliant.
You may access the stock page here:
On Finage home page there is a live market stock quotes example you can easily click on them and access the example stock quote and news page: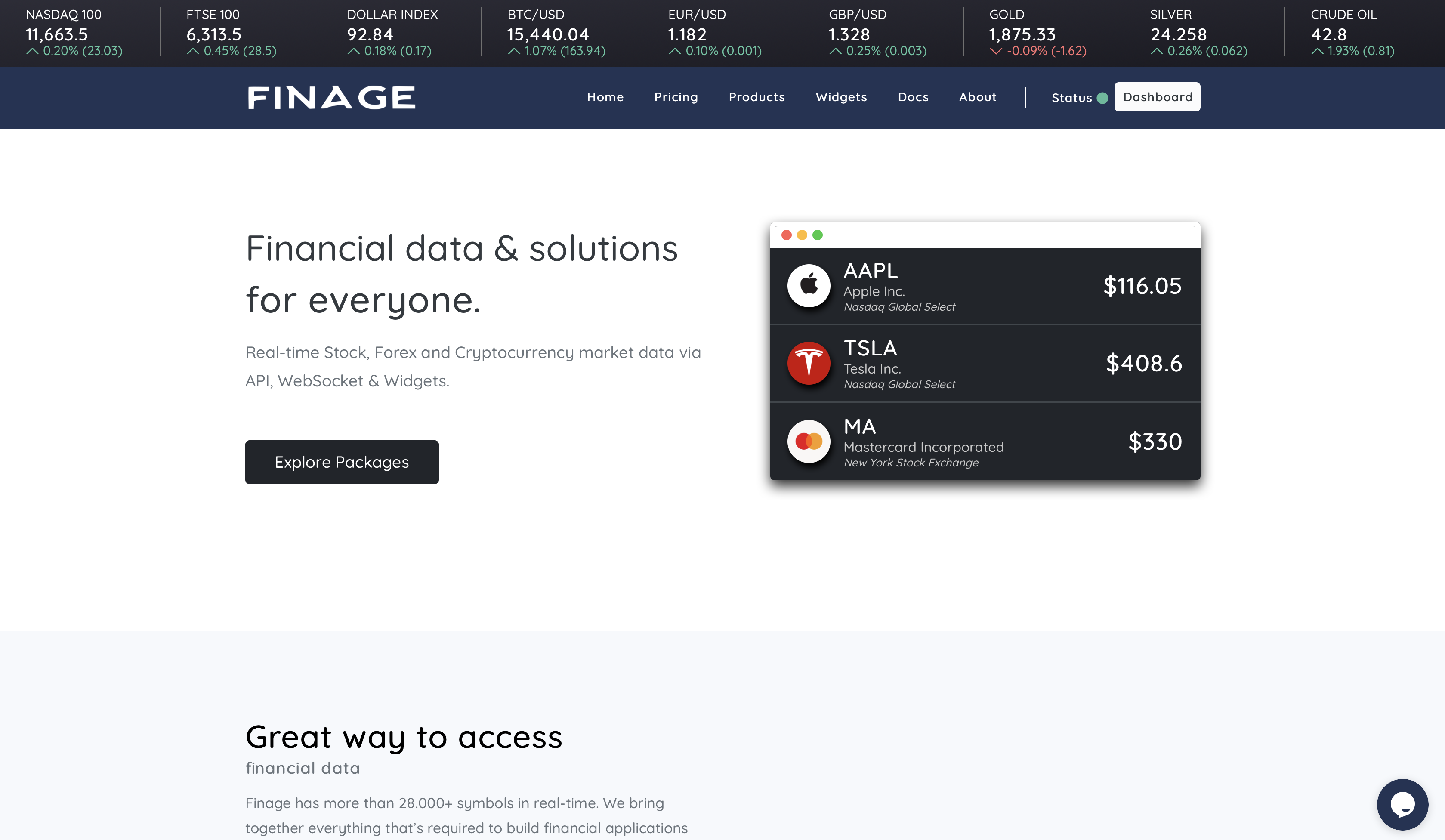 There is our new Stock Quote and News Page: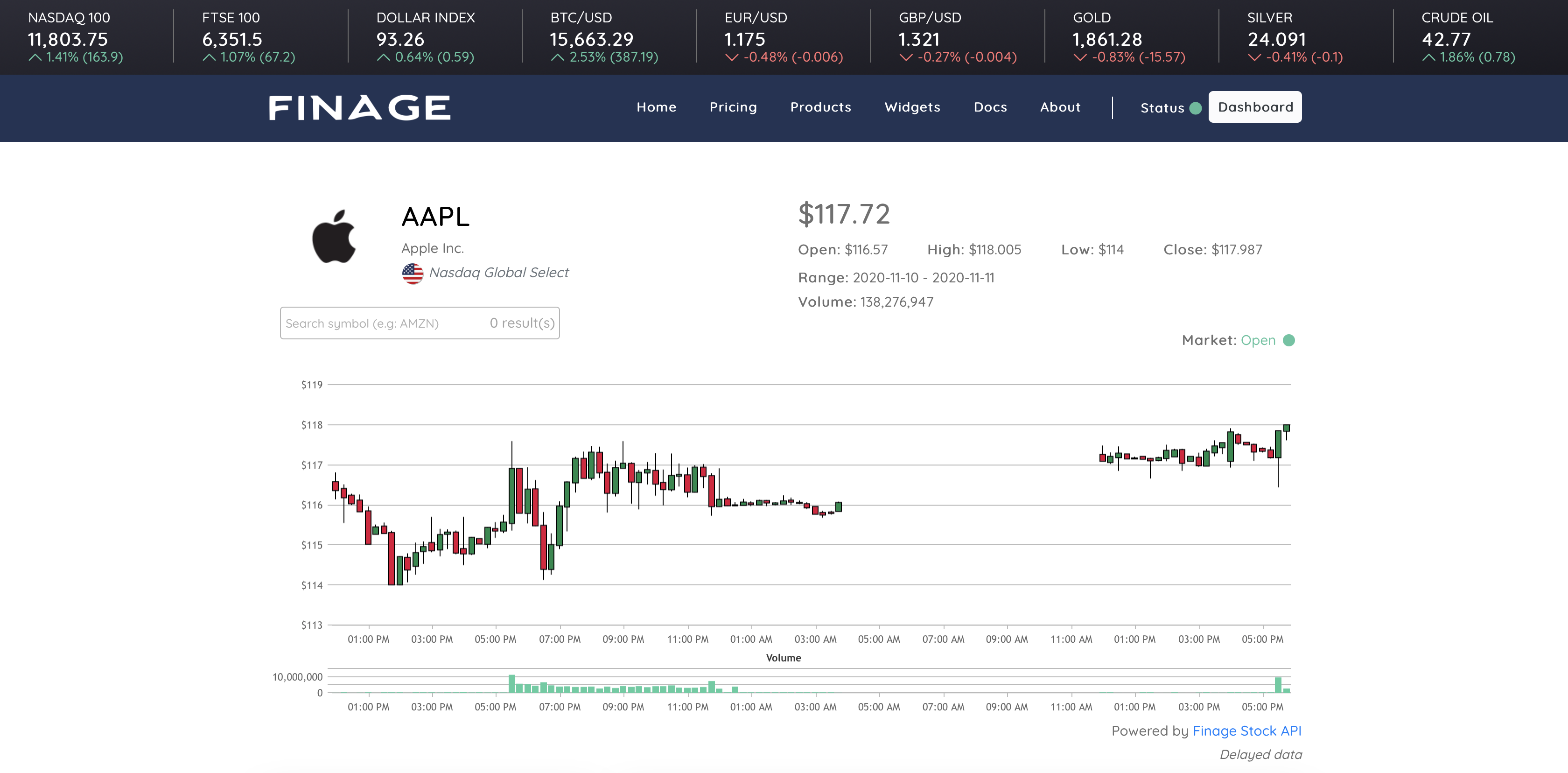 The Features of Finage Stock Quote API:
Reach over +25.000 symbols in US stocks – you may search on the left side
Company Logo, Stock Last Price, Stock Open, High, Low, Close and Volume with Range times
We also have Stock Market Status API, You can see closed, open, and also extended open it will automatically take bank holidays and weekends.

Historical stock candle chart with volume and the relevant date and times.
This is the page of our Stock News API: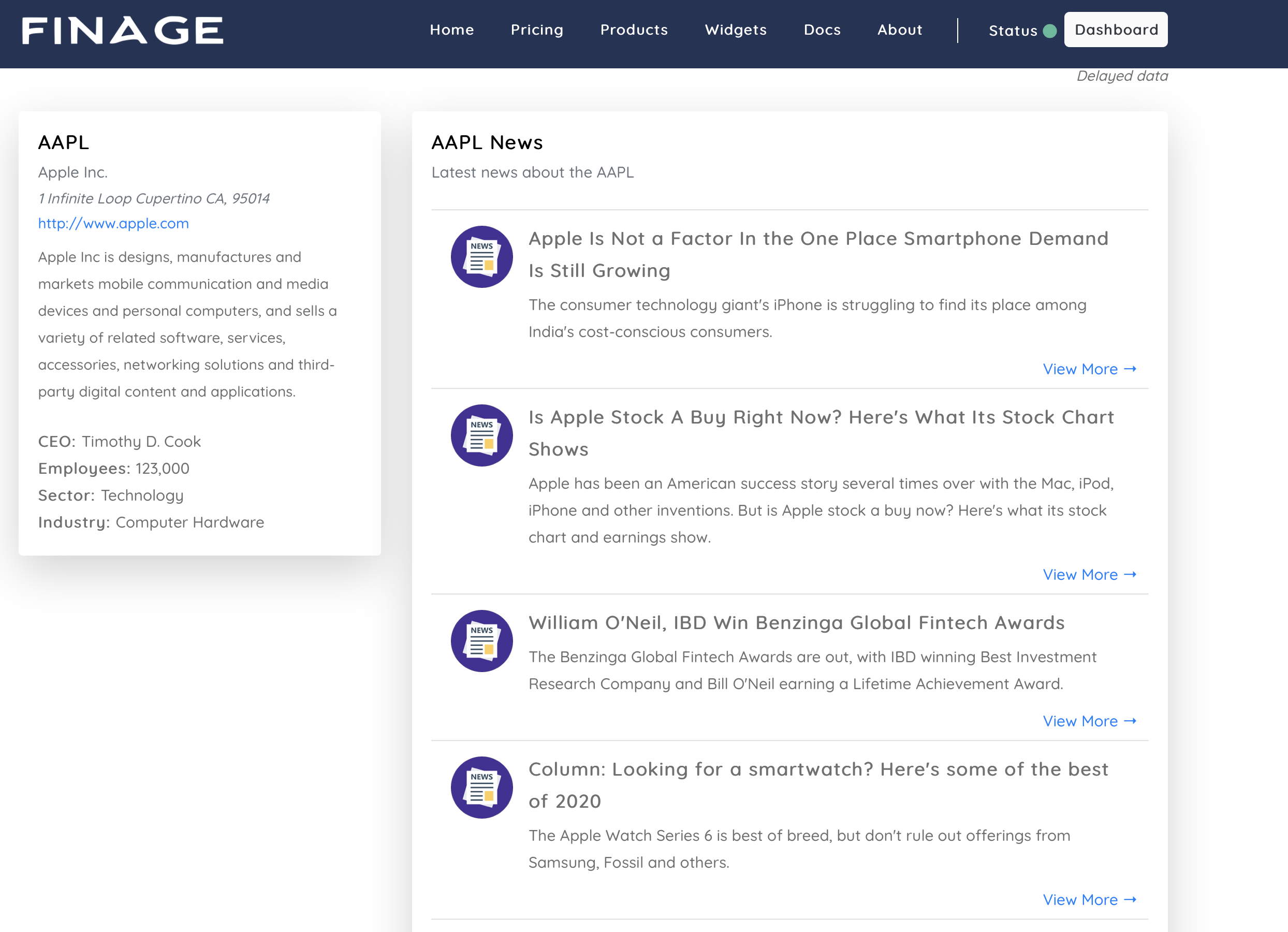 The Features of Finage News API:
Detailed Company Information with Short names of Stock, Company full name, address, and website URL.
The stock company detailed description, CEO name, Employee number, sector, and industry.
Latest news about the relevant company from the investment and relevant sources. You can easily go to the source of this news with the link called view more below.


This is the example page created to show you how can you use the stock quote API and stock news API. You can build great financial applications with these stock APIs, We are also providing Free Stock API for you without an end date forever – when you need more you can easily update your stock API in the Finage dashboard.
Get your Free Stock Quote API today!