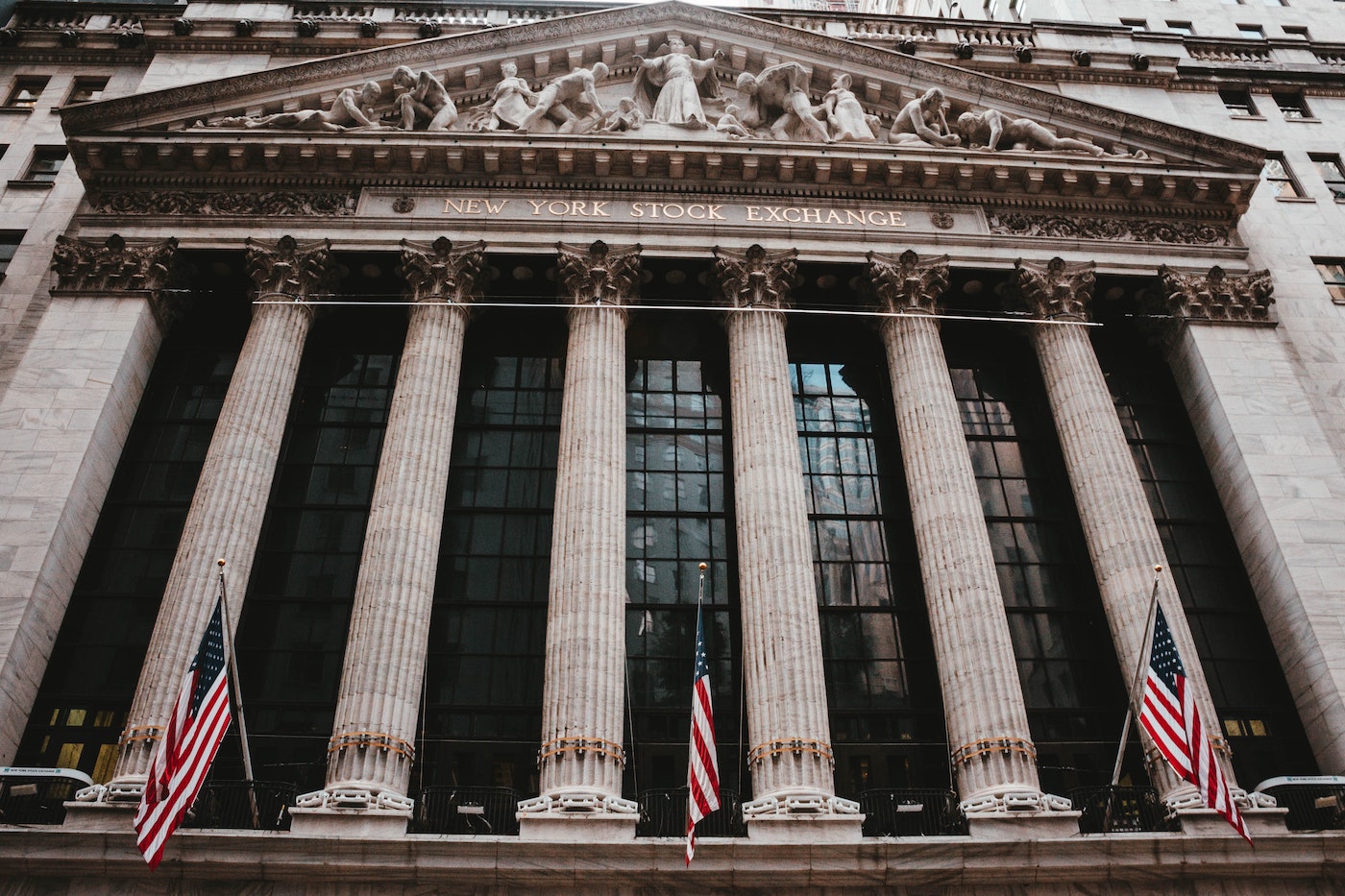 First of all, there is something missing in Real-Time stock, Fx, and crypto market feeds on API subject. APIs are only work if you send and request then it will give you a response, however, WebSocket is mainly using on real-time platforms like live chats, trading & investing apps, and wherever they will need instant update without sending a request.
I will suggest using a WebSocket connection to get Real-Time stock quotes its easy to implement and when you connect a WebSocket, you will just follow stocks you will need this WebSocket to keep sending you updates instantly.
APIs will send response when you send request – When you connect a WebSocket, they are like rivers flows never stop until you want.

REAL-TIME STOCK,FX,CRYPTO WEBSOCKET CONNECTIONS
Today I'll recommend to you Finage, is a new generation financial data provider service.
When you signup a dashboard welcomes you: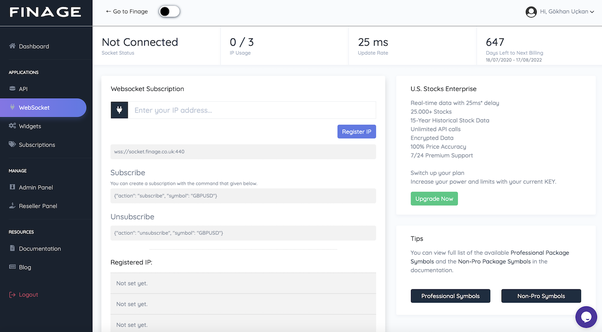 Here you can add your IP address or platform website to get access to the connection.
You may also find documentation explain how to use Real-Time WebSocket connection easily: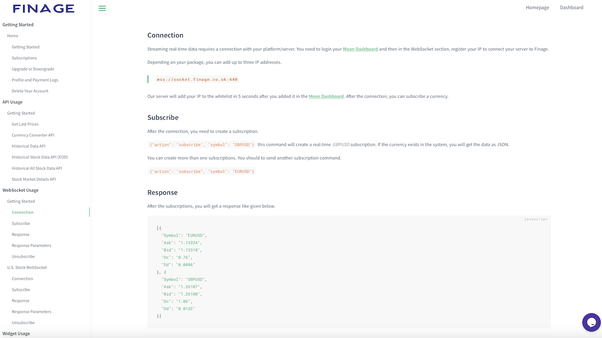 As I already told you: The WebSocket connection is like a nonstop river the following data until you say.
After you gain access and read the documentation you may able to connect and get Real-Time Stock Quotes as you like, you can see in the picture given below: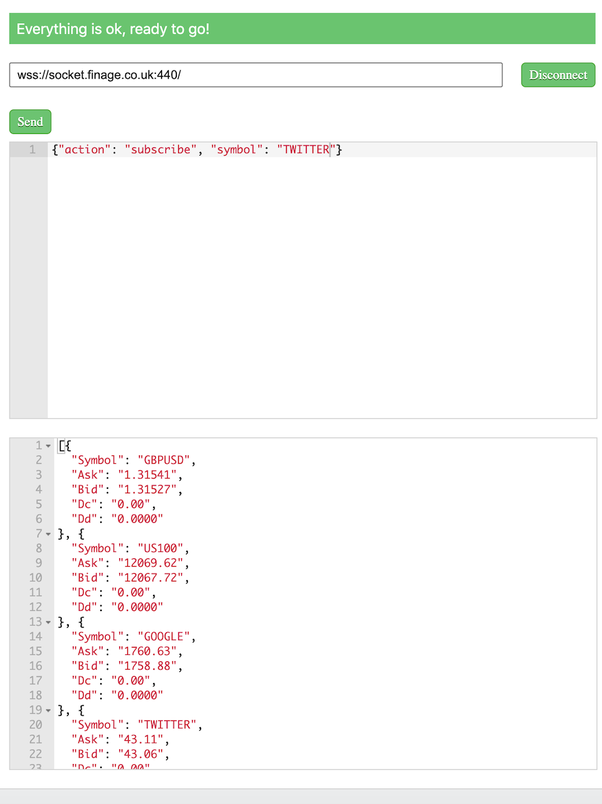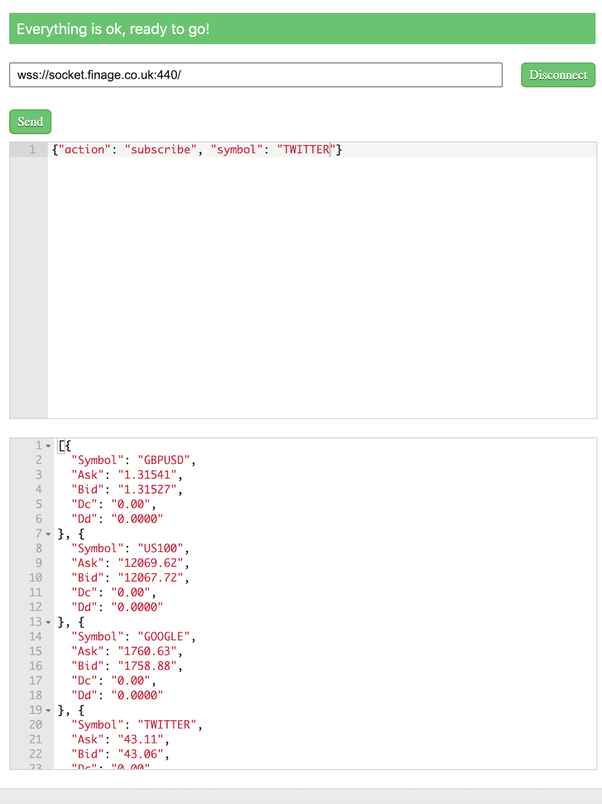 You can subscribe to the data you want to use in real-time. You may reach the lists for Finage market coverage, US Stock, Forex, Cryptocurrency with the link given below:
Real-Time & Historical stock, forex, crypto symbol list.


How should use Real-Time Stock, Fx, or crypto WebSockets?
Trading Applications
Investment Platforms and Applications
Wealth and Portfolio Management Software
Stock, Forex and Crypto Analysis, Statistics Apps
Finance Academic Purposes; Algorithms – Methods – Lectures
Payment Gateways
Crypto and Currency Wallets
Social Investment Webpages
I hope that will work for you and others to clarify Real-Time connections and web sockets.

You can join Finage today get started with Real-Time WebSockets.

Have a creative day.