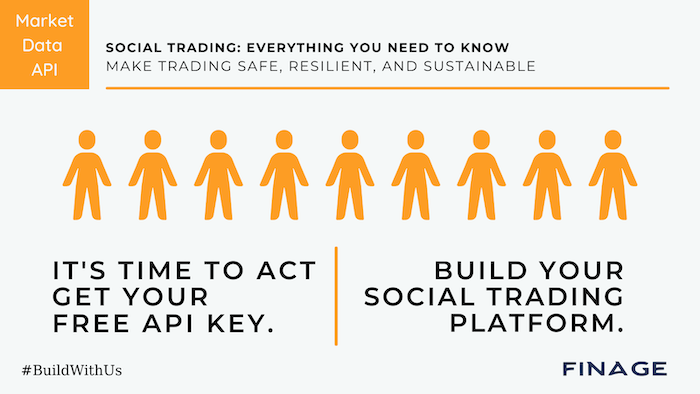 Social trading is basically an online form or practice where people or groups of people invest or let investors put money into their business or idea. To start social trading, you can also use a financial platform to analyze the behavior of expert traders and their peers. One of the main things that experts do is following the investment trends and it is also called copy investments or mirror investments.
The idea of social media with different platforms gave birth to the idea of social trading. In this article, we are going to give you some trends and ideas to go with before you decide to join a social trading platform.
Contents:
Key Features of Social Trading
Flow of Information
Cooperate With Others
Complete Transparency
Mirror Trading
No Personal Bias
Work Together
Why Would You Go Into Social Trading
Save Money
Low Starting Costs
Comparison of Performances
Final Thoughts
Key Features of Social Trading
Social trading is not only experienced by investors or traders. This option is for anyone who wants to do online trading with any or no amount of experience. Here are some of the key features of social trading:
Flow of Information
It is free flow and without any restrictions. Information flow is important for the smooth running of social trading platforms. If there is no free flow of information, there will be huge losses and will destroy the whole idea of social trading.
Cooperate with Others
Trading is possible through the cooperation of each and every person. This is an opportunity for people from different walks of life to be involved in trading online. You have to cooperate, listen to their ideas, put your trading queries forward and then come up with an investment solution.
Complete Transparency
Transparency of platforms is important. They reveal the trading stats, market value, and open positions. To be able to have proper investment returns, you need to have proper information on the website and have complete transparency.
Mirror Trading
Mirror trading or copy trading is basically a way to mimic the trading ways of an experienced one. These techniques let you gain profits like good traders and let you hang out with the big guys. It is important to have diversity in your investments so that you are not affected by any specific change.
No Personal Bias
A personal bias in trading can either be the best thing or the worst thing. You have the opportunity to discuss ideas with several other people thereby, deciding without your personal wishes.
Work Together
Teamwork is an important part of social trading. The name social trading means that you trade socially alongside other people. You meet several people from different fields. This brings diversity in trading and you get to listen to brilliant profitable trading solutions.
Why Would You Go Into Social Trading
Of course, there are a number of risks when we go into social trading. But here we are going to give you several reasons why you should consider social trading:
Saving Money
If you go via a traditional investment way, the investment managers always incur a certain percentage of the value you get. It might be less in the beginning but as the investment grows, the percentage also grows.
But on social trading platforms, you can save that percentage. For example, if your traditional investment manager is taking 2% of your investment return, so in case your return is $125,000, you lose $2500. That kind of money can be saved with social trading.
Low Starting Costs
You don't have to put in thousands of dollars to start trading. In a traditional platform, you have to put in lots of money to just start trading because it is for experienced traders. Since a social trading platform does not need that kind of investment, a newbie can start trading too.
When you allow low cost to start trading and up-front platforms without any experience or age restrictions, you will see a high flow of people who will be trading. Higher the flow, the higher the chances of getting profits.
Comparison of Performances
On the social trading platform, you can see how well you are doing as compared to others. You will be able to see other results and be able to compare them with your performance. If you feel you are too competitive, you can choose not to look at others.
But it is a great platform to learn from their trading methods. That is the whole point of social trading. There are many experienced investment managers on these platforms too and if you compare their ways, costs, performance stats, trading methods, and results with yours, there is a lot to learn.
Final Thoughts
There you go, you have the basic information needed to start social trading. Social trading has to be done with caution but of course, risks must be taken to be able to get amazing returns. A bit of research on the social trading platform is also necessary. If you are new to the whole idea of trading, it is suggested to go small at first.
There are also some free practicing accounts that are like a dummy version. You don't have to do anything you are not comfortable doing. Social trading is not just investing and getting profitable returns, it is all about the community.
You can check out and choose Finage as one of the best social trading platforms. It offers all the needed tools to access financial markets and start trading!