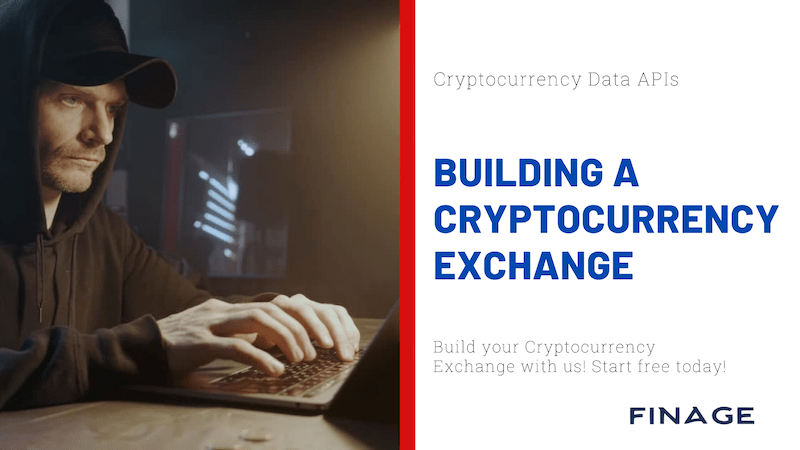 Starting a Cryptocurrency Exchange Website
Because of the rapidly growing market of cryptocurrency, now is the best time to be a part of it. The possible rewards for such an endeavor are immense. This can be achieved by starting a Cryptocurrency exchange website.
In order to build such a website, you need to know everything about it. This includes how to create a cryptocurrency exchange service and how it could be useful for your niche audience.
Contents:
Cryptocurrency Exchange
Why should you start a Cryptocurrency Exchange website?
Possible hedging advantages
Stability
Potential as a store of value
How to start a Cryptocurrency exchange website
Research the current rivals
Figuring out the location of the business
Finding the target market
Your site's identity
Figuring out the model type
Begin coding
Using an existing open-source exchange program
White label software
Find a bank
Implement your strategy
Final Thoughts
Cryptocurrency Exchange
In the world of cryptocurrency, Cryptocurrency is the undisputed king. It is described as a currency system based on blockchain technology. The decentralized nature of Cryptocurrency means that no government or third party has control over it. It is this decentralization that sets Cryptocurrency apart from all other cryptocurrencies.
Understanding the way how Cryptocurrency exchange works will allow you to create your own website. Cryptocurrency is bought and sold digitally at the exchange websites, and the value of Cryptocurrency sold has a great impact on its price.
Why Should You Start a Cryptocurrency Exchange Website?
Cryptocurrency truly showed itself as the future in finance when it blew up four years ago. Within a year, its value had increased by close to 1,800% and it influenced all markets all over the world. This led to a cryptocurrency revolution that has spawned countless new cryptocurrencies.
Possible hedging advantages
Buying stocks in the market can be expensive. The U.S stock market, for example, is now worth more than the country's GDP. This has led to obvious scrutiny and wariness from investors.
This is where Cryptocurrency comes in. The investors will receive returns, and along with its rapid growth, they can make it a promising investment.
Stability
Volatility seems to be the norm with Cryptocurrency. However, a large investor base is pushing Cryptocurrency in particular to a point of stability. This can be seen through the fact that smaller cryptocurrencies are valued in dollars and BTC. This is something that is definitely to the benefit of investors.
Potential as a store of value
The constantly appreciating price (in most cases) of Cryptocurrency means that if it is stored, it will be of higher value down the road. This makes it similar to gold, a trusted store of value.
How to Start a Cryptocurrency Exchange Website
Starting a cryptocurrency exchange website can be tricky, but fortunately, our team is happy to help. We have broken it down to a few steps and they are:
Research the current rivals
The numerous cryptocurrency exchanges in existence provide a history of dos and don'ts. It is better to research the more successful exchange websites. This is for the mere reason that they are a guideline to building a successful site.
Figuring out the location of the business
This is important as the location of the business can bring up certain issues. One example is that international Cryptocurrency has to adhere to every country's laws. Failure to do this can result even in jail time.
Finding the target market
This step will determine the fate of the website as all aspects of the business will be decided here. Knowing the country, age demographic and target audience who will most likely buy Cryptocurrency can bring lots of advantages.
Your site's identity
This is the final part of pre-planning and determines the look of the site. A professional website will definitely inspire confidence in users. Things that should be checked include:
Security

Speed

Inclusion of other cryptocurrencies to trade with
Figuring out the model type
You can find two main model types: synchronous and asynchronous. Asynchronous model type is easier to use but sacrifices scalability. Asynchronous exchanges can allow for more requests to pass through the UI.
Begin coding
Coding offers many ways of going about it. These are:
Using an existing open-source exchange program
This will give you free software that can be opened within a matter of hours. It does borrow from other sources and requires a specialist to tweak it.
White label software
This can be customized to suit you best. It is tried and tested, ensuring that you won't create the software yourself. This will also mean that any bugs will most likely be removed. The in-house version can be quite expensive, but ultimately worth it.
Find a bank
Fiat currency can only be processed through payment processors like banks. This makes it easier for customers to use the money to buy and sell Cryptocurrency. Opening an account with Cryptocurrency provisions will certainly help your exchange site.
You have to find the right account for this, as the wrong account could get shut down. It is also better to find a bank with faster payment processing for the customer's benefit.
Implement your strategy
Your market strategy should precede the launch of your exchange website. Social media in particular will spread the word and create excitement about the impending launch.
Final Thoughts
If you are ready to start your own startup and create a Cryptocurrency exchange site, you will definitely find it useful to add a data API to empower your system. You can get data from Finage. Our company is more than ready to assist you in creating your own exchange site and providing the best stock exchange services. With us, you do not need to worry!

You can get your Real-Time and Historical Cryptocurrency Data with Finage free Crypto Data API key.
Build with us today!