There are six different kinds of widgets you can use.
Ticker, Tape, Ticker, Converter, Mini Converter, Single Ticker, and Historical Chart
You can discover all of them in the Custom a Widget section. After you select your widgets we have three remade themes and also you can select your color in the Color Sections. After you finish the design part.
You can add or remove symbols you would like to display on your widget. When you design, and symbol adding finish you can just copy and paste the embedded code below. It will automatically change when you make any kind of change above.
You will just paste in your HTML and use it wherever you want. You can find detailed information about usage in the widget documentation.
Finage also providing Real-Time data under milliseconds for business and enterprise usage. We are providing Free Webcoket who like to try and implant in their applications.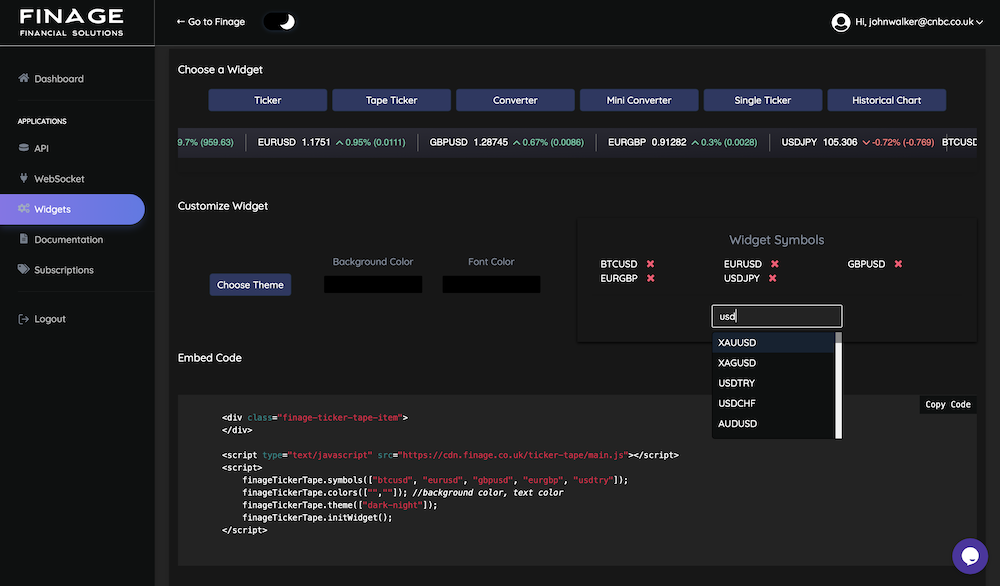 You need to add your platform IP to use WebSockets as like widgets. You can find more and detailed information in the WebSocket documentation.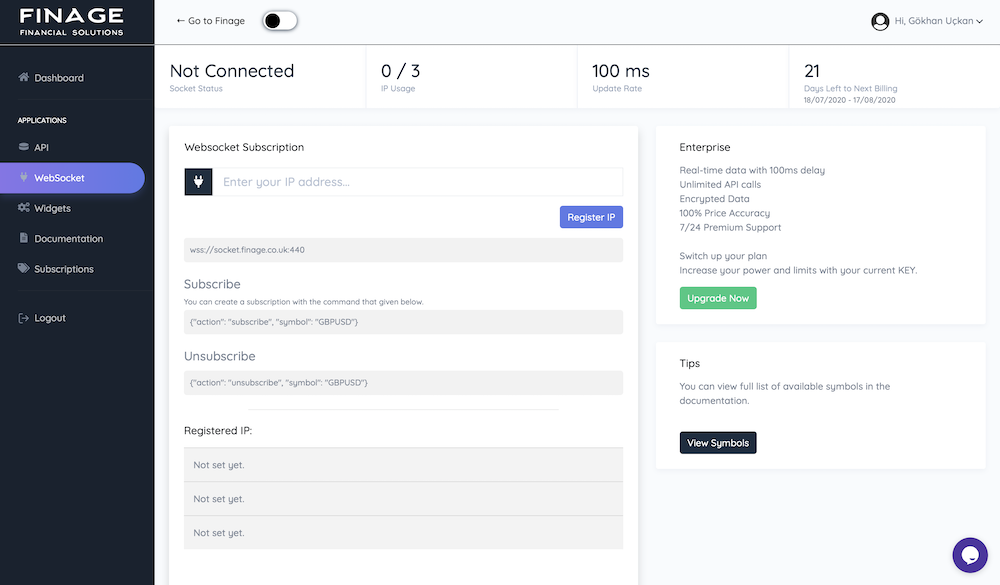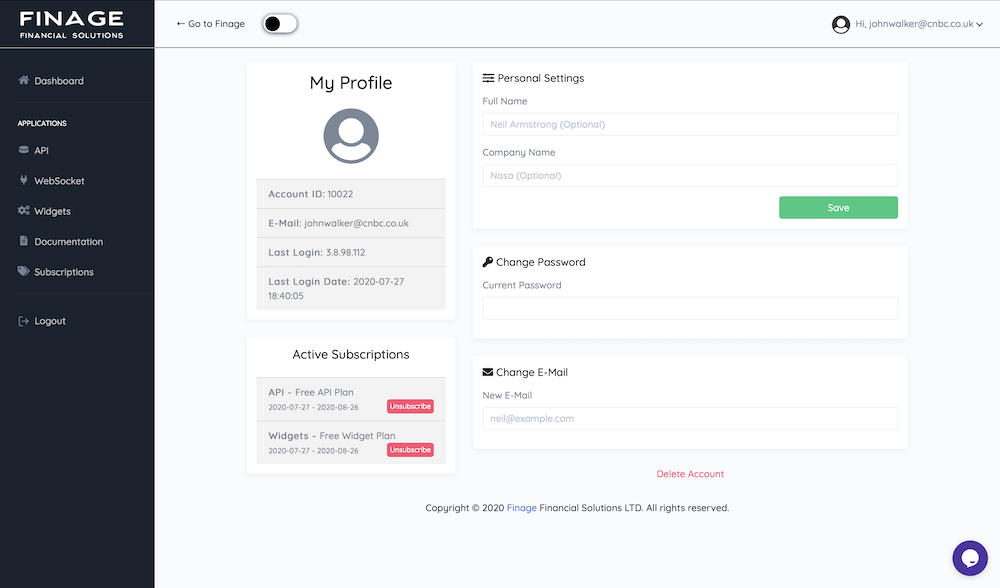 In the profile screen, you can view all services you subscribed to, your all details and you can change your e-mail, password. You can also unsubscribe and delete your account from here. You are free with Finage whatever you like is here to help you to build great financial applications with us.
Please don't hesitate to contact us to ask any kind of questions you may have. We are trying to create a new generation of financial data services with you.
Let' change the Internet Together.
Sincerely.