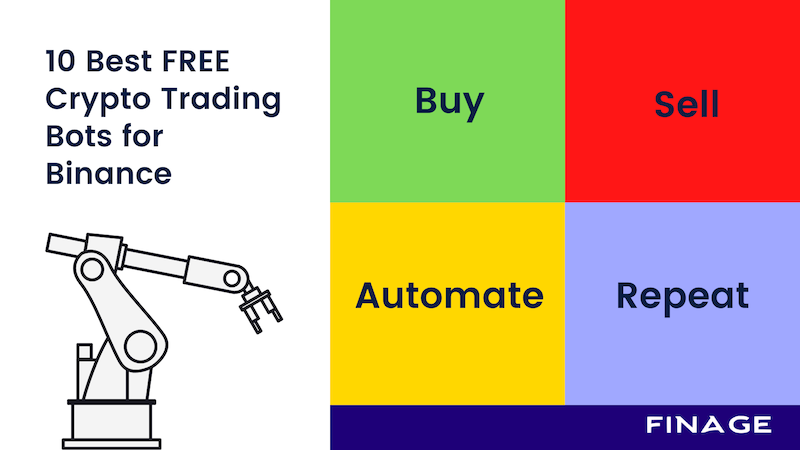 Here are the 10 best crypto trading bots that help you buy and sell cryptocurrencies at the right time, the main purpose of which is to increase revenue, reduce losses and risks.
1-) Pionex
Pionex is one of the world's first exchanges with 12 Free trading bots. Users can automate their trades 24/7 without always checking the markets. It aggregates liquidity from Binance and Huobi Global and is one of the largest Binance brokers.
Properties:
Pionex provides 12 free trading bots for retail traders.
The trading fee is the lowest compared to most of the major exchanges. The transaction fee is 0.05% for maker and receiver.
Grid Trading Bot allows users to buy low and sell high within a certain price range.
Leveraged Grid Bot provides up to 5x leverage.
Spot-Futures Arbitrage bot helps retail investors earn passive income with low risk.
2-) Cryptohopper
Cryptohopper is one of the best crypto trading bots that help you manage all crypto exchange accounts in one place. It allows you to trade for BTC, Litecoin, Ethereum, and more.
Properties:
This bitcoin trading robot allows you to create your own technical analysis.
You can easily get the strategies and bot templates.
Cryptohopper protects your account with secure protocols.
This free bitcoin trading bot keeps your data private.
It offers a user-friendly interface.
The tool provides real-time performance reports.
3-) Bitsgap
Bitsgap is one of the best bitcoin trading bots that lets you manage your crypto assets with ease. This app can analyze more than 10,000 crypto pairs and detect the coin with the shortest potential. It allows you to build your bot strategy with a few mouse clicks.
Properties:
You can easily view your transactions on a chart.
Bitsgap is a fully automated bot that works 24/7.
You can test the settings before investing.
You can get it without downloading.
Your money is held in the foreign currency balance for security purposes.
4-) Coinrule
Coinrule is an automated trading platform that lets you trade for Binance, Kraken, Coinbase Pro and more exchanges. This app offers more than 130 trading strategy templates.
Properties:
Provides real-time customer service.
It allows you to test rule performance on historical data.
Set specific rules for trading.
It has a market indicator that helps you allocate funds with ease.
It provides military-grade encryption.
You can trade 24/7.
5-) Trality
Tralite is a platform for anyone who wants to profit from algorithmic crypto trading without giving up their day job. They offer some cutting-edge tools for building highly complex, super-creative algorithms within an educational, community-driven infrastructure that supports learning and development as a trader.
Properties:
Curated, predefined strategies
Drag and drop graphical interface (for beginners)
In-browser Python code editor (for advanced traders familiar with Python)
Extremely fast backtesting module
Cloud-based live trading. Your algorithms work reliably 24/7 and never miss a transaction.
6-) 3Commas
3Commas is one of the best crypto trading bots that allow you to increase your income and reduce losses and risks. This app allows you to earn profit with minimum effort. It allows you to create a strategy based on more than 20 trading indicators.
Properties:
You can sell and buy coins in one window.
This platform allows you to trade 24 hours a day.
You can copy the settings of other bots.
It allows you to balance the portfolio by keeping the coin rates.
These cryptocurrency margin trading platforms provide deal notification via a mobile app, browser, and email.
7-) Quadency
Quadency is a digital asset management application that provides an automated trading solution for both institutional and retail traders. It simplifies the process of investing in cryptocurrencies.
Properties:
This app lets you customize bots with ease.
It offers a range of automated tools and advanced TradingView (social network) charts.
You can get good customer support.
It allows you to trade on Bittrex, Binance and Kucoin.
It offers a variety of trading bots that can be customized with ease.
Supports automated trading.
8-) CryptoHero
CryptoHero is a free AI-powered crypto trading bot that is simple and intuitive for crypto beginners to set up and run. It can help you automate your processes directly from your phone for free. No coding skills are required.
Properties:
Multiple Exchange Support. Easily connect your APIs.
User-friendly interface
Track all your crypto trading performance individually or across multiple exchanges in one app.
Preset Technical Indicators
The most popular bots can be easily installed in one click with their discovery features.
Quick Backtest with historical data before deployment
Easily access all your exchanges with One Click in CryptoHero's Trading Terminal
9-) Shrimpy
Shrimpy is a social trading platform made for cryptocurrency. This app has automated trading strategies that help you improve performance and reduce risk. It helps you create a portfolio strategy, monitor performance, and monitor the market.
Properties:
It can simplify your portfolio management.
Allows you to view the live market price
It offers a dashboard with statistics about each asset and performance metrics of a portfolio.
10-) TradeSanta
TradeSanta is one of the best crypto trading bots that lets you manage your risk with ease. This app allows you to choose the strategy that suits your trading style. It allows you to set your target profit amount and close the deal at the right time.
Properties:
You can easily start trading bots with a short and long strategy.
It provides 24/7 support.
It allows you to buy or sell large amounts of crypto without any hassle.
It offers a wide variety of presentation templates.
You can track the bot in real-time.
Conclusion
We hope that this blog post will be beneficial for you. We will continue to create useful works in order to get inspired by everyone. We are sure that we will achieve splendid things altogether. Keep on following Finage for the best and more.

You can build your Crypto Trading Bot with Finage free Crypto Data.
Build with us today!