by Finage at September 10, 2021 4 MIN READ
---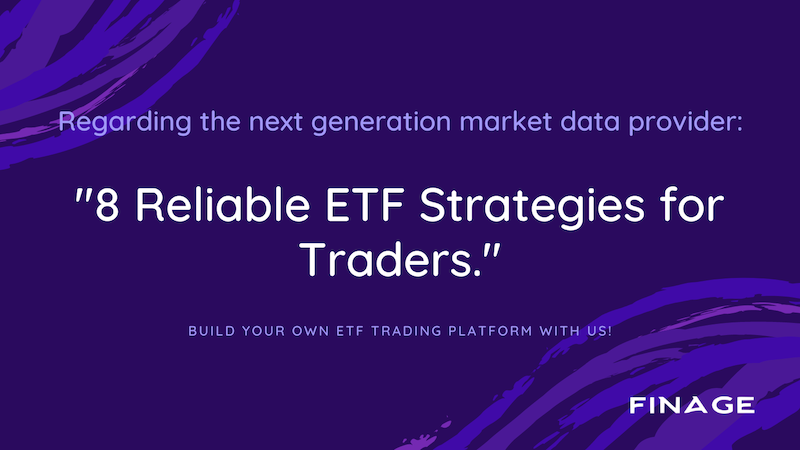 8 Reliable ETF Strategies for Traders
If you are just starting as an investor, you will be impressed by what ETFs or Exchange Traded Funds can do for you. Various advantageous features such as reduced expense ratios and a wide margin of possible investment opportunities to choose from make them a tool worth having.
To take full advantage of ETFs, you need to put in place strategies that will help you achieve your investment goals. Let's look at the 8 best strategies at your disposal today!
Contents:
Dollar-Cost Averaging

Passive Strategy

Asset Allocation

Sector strategy

Low Volatility Investing

Swing Trading

Short Selling

Hedging
Final Thoughts
1. Dollar-Cost Averaging
Let's start our list with one of the simplest strategies out there. Dollar-cost averaging is a technique that is designed for buying an asset at a predetermined price. An investor can buy that asset as frequently as they like and will continue to pay the same amount for it regardless of any market fluctuations that could affect the asset's value.
Beginners can take advantage of this strategy because they usually don't have as much money to pour into investments. Dollar-cost averaging has two crucial advantages; investors learn discipline and are capable of making better decisions further down the line. You will be able to save sufficient funds even when the price of an EFT drops.
2. Passive Strategy
Every EFT represents an asset or a collection of stock. You have the liberty to invest in multiple EFTs at once. For example, you can pick the EFT combinations based on the size of market capitalization, state of the exchange markets, and availability of bonds.
To keep things simple, you can decide to pick two EFTs that you can work with one representing stocks and the other for bonds. This is also one of the simplest strategies to adopt, making it convenient for new investors.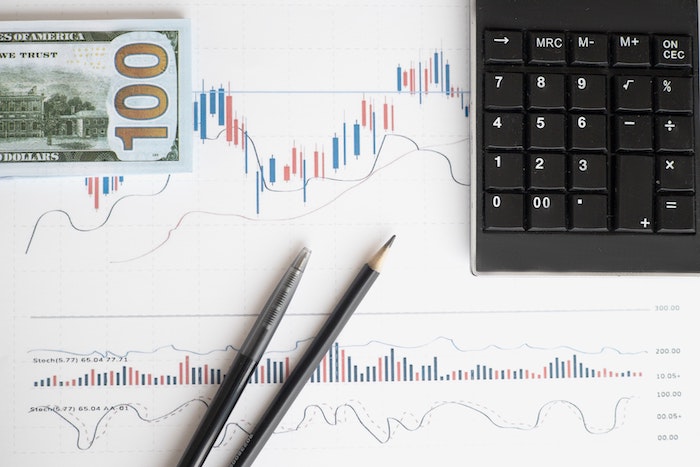 3. Asset Allocation
With this strategy, you will be required to assign your portfolio to various groups of assets. For example different stocks, bonds, and other classes of commodities. In doing so, you multiply the number of potential investments you can make at any given time.
Asset allocation is easy to implement due to the low investment threshold of EFTs. This provides a chance for new investors, especially those who are in their twenties and just starting out.
4. Sector Strategy
Sector rotation basically allows investors to shift their investment in various assets from one part of the economy to another one. It basically works by using the benefits made by selling one asset in one sector of the economy to buy stocks in another.
Invest primarily uses this strategy to expand the number of holdings they have further expanding their portfolio. It is important to note that it is one of the most difficult strategies on the list due to its association with high levels of risk.
5. Low Volatility Investing
Volatility is a common trait of stock markets. It is the main reason why potential investors never take the first step. Low volatility investments enable investors to reduce the amount of risk linked to any investment they make. Price swings of low volatility investment are separate from the listings on the general stock market. A good example of a low volatility investment stock is iShares ETF.
6. Swing Trading
Usually, investors follow day-to-day trading to determine when it would be the right time to make a move. In most cases, the difference between the values doesn't differ by much. Swing trading relies on capitalizing on times where there's a significant swing in the prices of stock and other assets. Because ETF can be diversified, it makes sense to have swing trading as a strategy. You can focus on swing trading as a particular economic sector while still keeping all other assets untouched.
7. Short Selling
Short selling is one of the riskier strategies and in many cases is only executed by individuals who know exactly what they are doing. Any inexperienced investor considering short selling as a strategy should only do it through ETFs. Doing so will significantly reduce the risk involved with adopting the strategy and also help investors focus on making simultaneous investments.
8. Hedging
In simple terms, a hedge is created to help an investor protect themself if any losses may be incurred from an investment they previously made. It has also proven useful to individuals who inherit a portfolio.
Any inexperienced investors who want to reduce the influence on the market's volatility on their assets can use ETFs. Most experienced investors use put options, however, this strategy may be too complex for beginners and hedging seems to be the best way to protect themselves from losses.
Final Thoughts
ETFs have already shown their value in trading stocks and other assets. We have looked at some of the best strategies that can be used by inexperienced investors to improve their portfolios. Although choosing one strategy can help you achieve a significant result, you can combine a few for maximum efficiency.
You can also use the Finage services to get the real-time, delayed, end-of-day, and historical pricing data for ETFs and mutual funds data. Global ETF data and Mutual Funds prices are just a few steps away!

You can build your own ETFs trading platform with Finage free ETFs API key.
Build with us today!