This year will be remembered as Global Virus Pandemic year with Covid-19. Lots of people suffered a crisis because of this virus. We hope this situation will pass away with the minimum loss for all humanity. But life continues for 8 billion people and we have to survive and keep improving our life and business – we have to. Today we will talk about how can you develop your application/business at that time. Let's take advantage of stuck at homes and create something amazing.
Fintech and financial applications trend go up %38 even pandemic and they will go up day by day. Financial Information is the most critical information for all businesses and also people at the moment. As a financial data provider, we understood well this need and created a solution called Financial Data for Everyone.
Accessing Financial Data is easier than register any social media platform
Building mobile or web applications is never been easy. You can find dozens of application builders even writing a line of code. We will look at the online application builders.
The Ultimate App Creator for iOS & Android
Build mobile apps in a fraction of the time and cost using BuildFire's powerful and easy to use mobile app builder platform.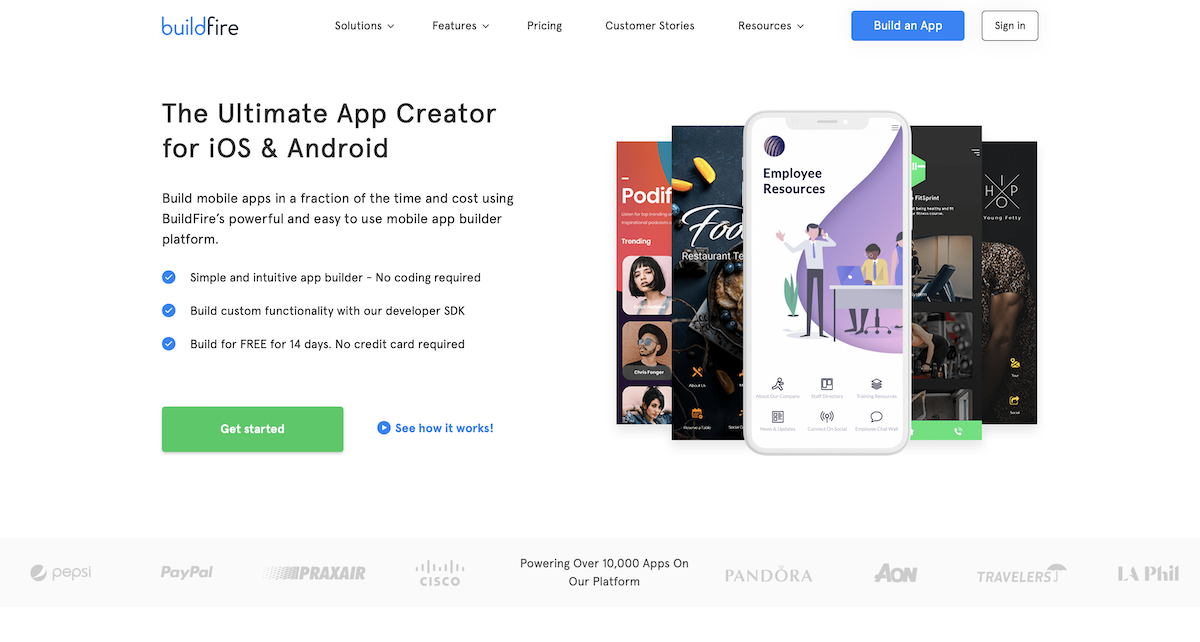 Mobile App Development Tailored For Your Unique Business Goals
App Builder for busy small business owners
Build mobile apps for restaurants, pubs, bars, and much, much more.
✓ Food ordering for takeaway, collection, and table service
✓ Boost customer loyalty with a built-in loyalty system
✓ Create and edit apps easily without coding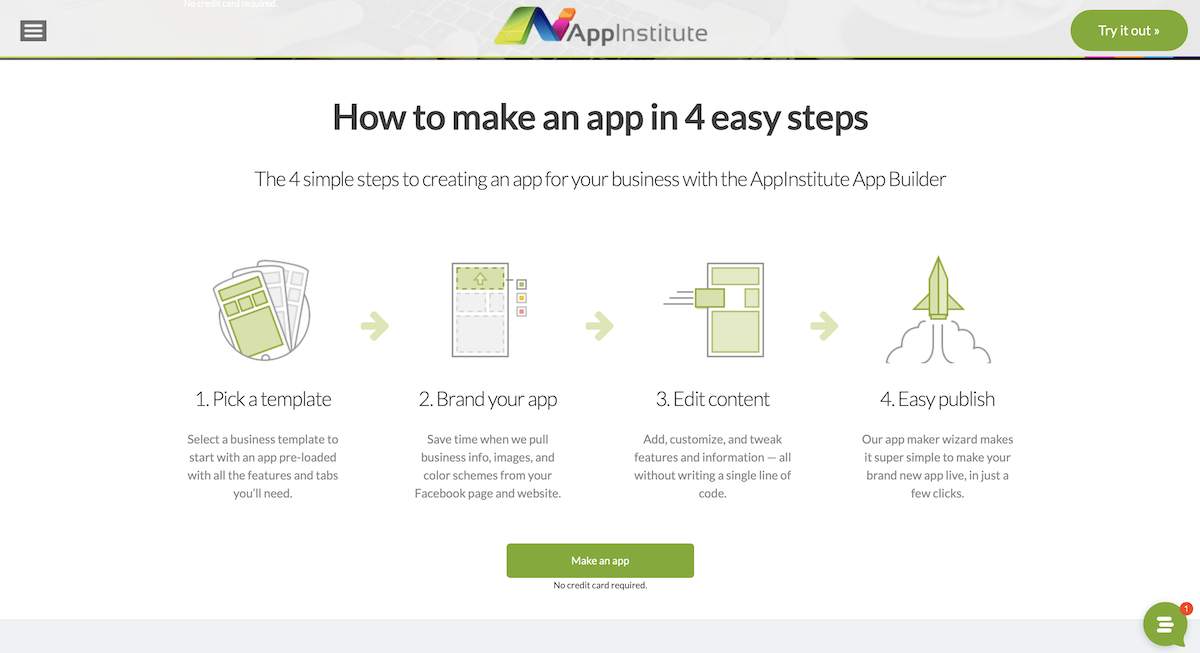 Make an app for your business in minutes.
Andromo :
Create the App You Want
Build an unlimited amount of Native Android apps!
Make money from ads directly on Andromo and Admob!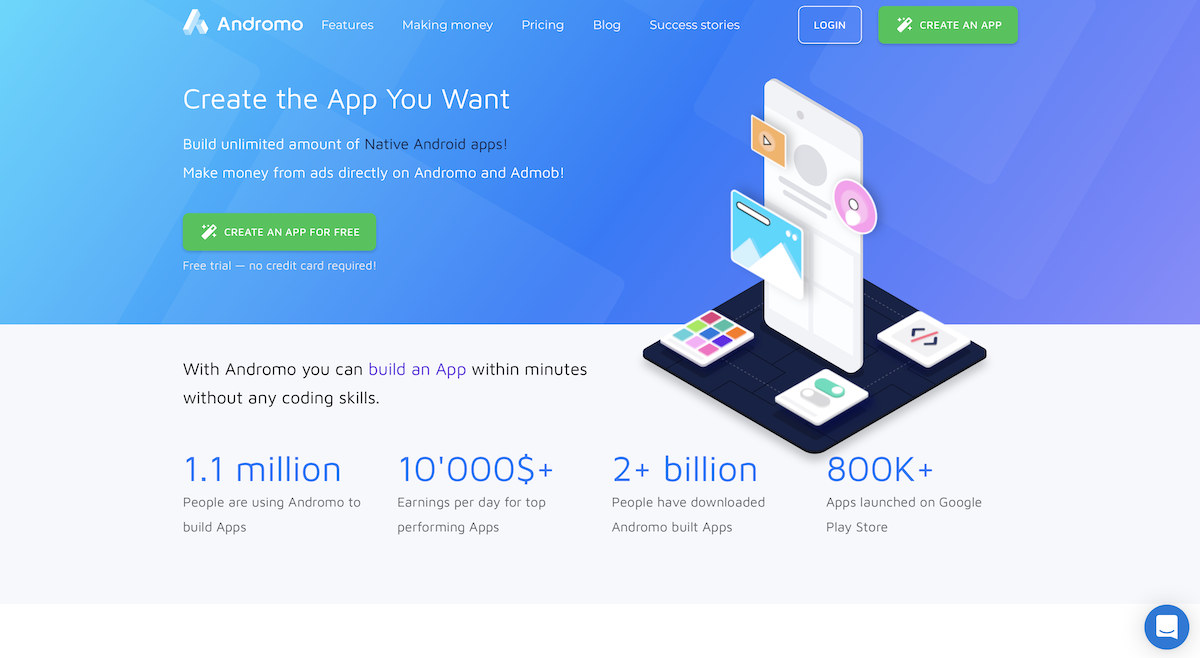 Andromo is built for people like you. With useful features, your dream and idea can become a reality. Andromo helps you to achieve big things!
Appypie :
App builder to make your app without coding
No code app maker that lets anyone build Android & iPhone apps in 3 easy steps.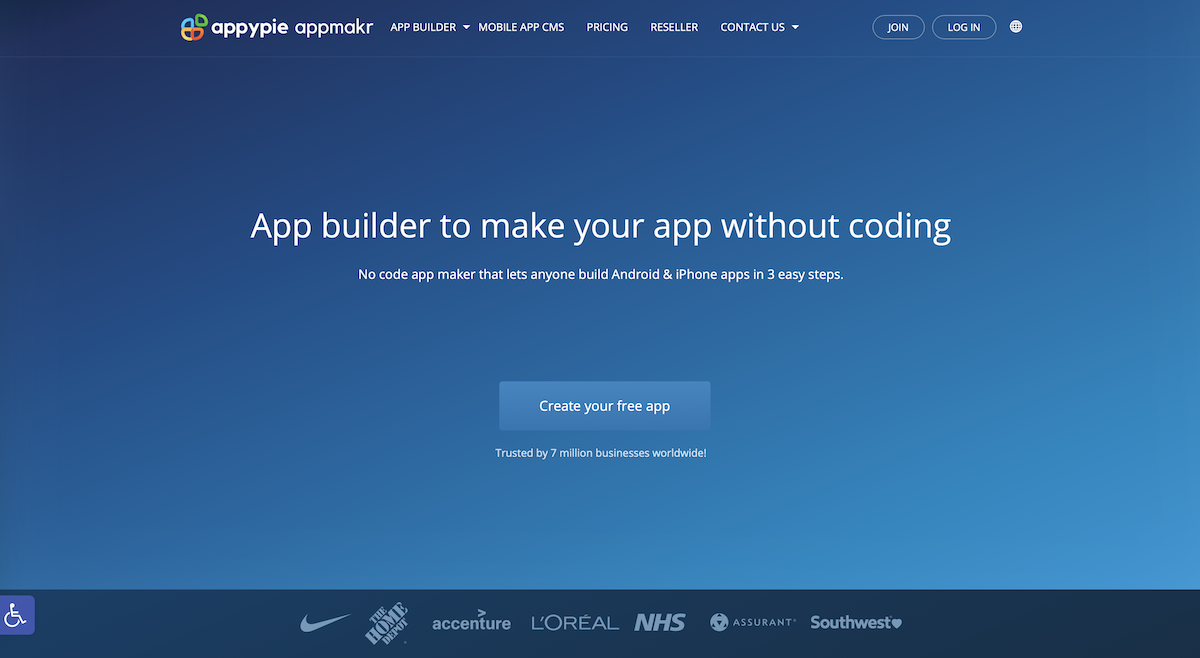 Appy Pie's Best Free DIY App Maker Software to Develop your Mobile Apps
Appy Pie App Maker allows you to develop Android, iPhone, and PWA app in one go and connect with all your customers. You can choose all the features that are relevant to your customers. Appy Pie App Builder software lets you create your mobile app without any coding. Here are some features that you can leverage using our free app maker.
After you created your financial application Finage is ready to give you free stock API included historical data. You can also put widgets on your applications and websites easily with our Moon Dashboard.
Join Finage today to get free currency Api and Widgets. Build your dream, create innovation, and develop your future.