Wolf of Wall Street fans remembers building a brokerage investment company that will make you super rich in a short amount of time.
Nowadays every developer and investor dreams about building a brokerage company, but in reality, we are living in the 21st century, and every company trying to exist on the Internet.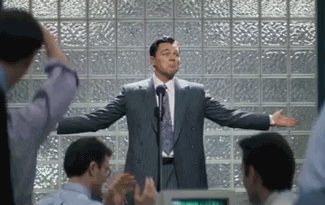 Now we have everything in front of us and then you just have to take action. If you know exactly what you're going to do, where will you get all the informations needed to build your first fin-tech business?
You will find all details and 3 ways to build your own application or platform using the market data feed. You'll be surprised how easy, affordable and accessible it is for anyone who would like to build startups.
What is Market Feeds?
In finance, market data is the price and trade-related data for financial instruments like; Stocks, Currencies, Forex, Crypto, Metals, Gas and etc. Something has value and is traded on stock exchanges. This data allows traders, investors, and individuals to know the last price, bid, ask, historical data like OHLCV.
Short Tip: There is a term called OHLCV that means; Open, High, Low, Close and Volume.
3 Best Ways to Use Market Data Feeds
1) Stock Trading & Investing Applications

"Rule №1 is never to lose money. Rule №2 is never forgotten Rule №1."
Warren Buffett
When you have your own trading platform you will never lose money, you will collect your commissions even if your investors lose or win.
There are plenty of trading apps on the market, the best stock and trading apps are;
Robinhood : Commission-free Stock Trading & Investing App
Stash : Easily Saving Investing App
Acorns : All-in-one investment App
TD Ameritrade : Online Broker for Stock Trading App
E*Trade : Analysis, and the online investing & trading App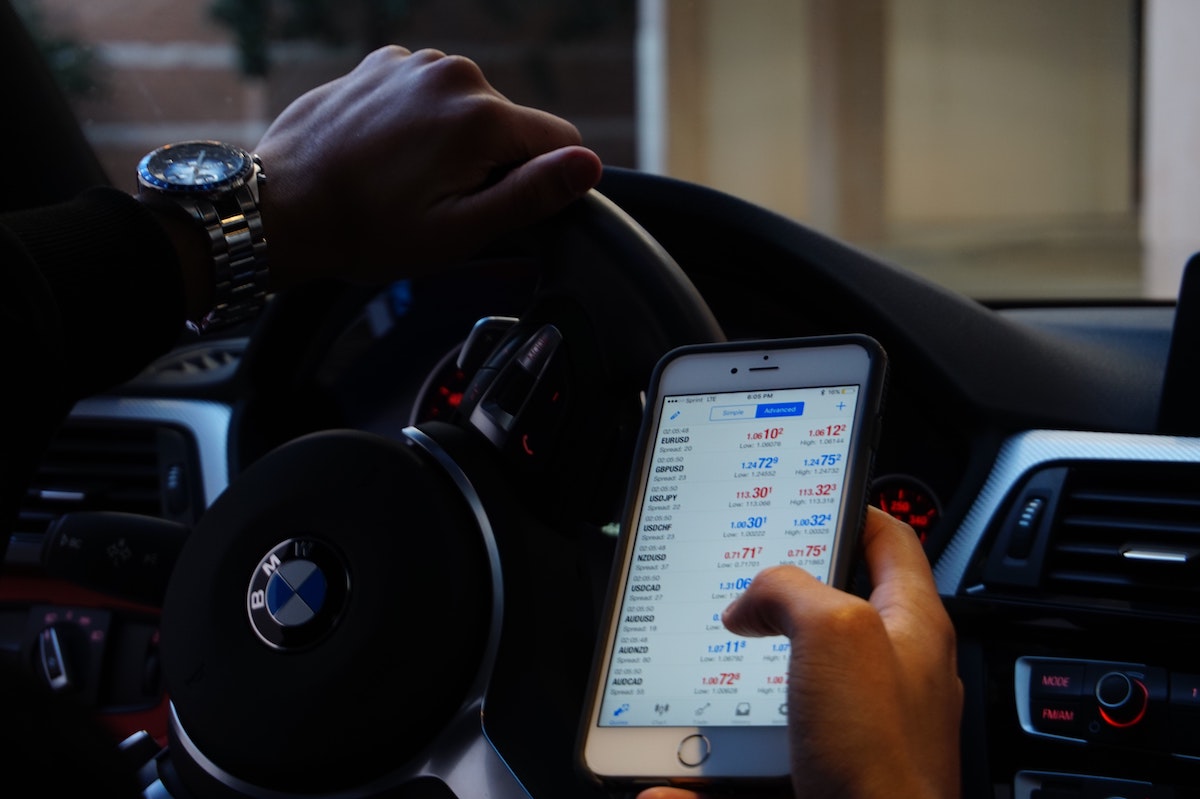 There are two ways to build these apps.
– Find a custom software developers:
That would be costly, but will be sure to have a professional way to get your own application done.
Freelancer : the most popular freelancer platform
Upwork : best for to reach professionals
Fiverr : best for small teams and easy solutions
– Build your own app the best and most affordable way.
The best way to develop your own trading app would be with cross platform mobile development tools like;
Titanium : Efficient code to reduce time from zero-to-app.
PhoneGap : Create apps using HTML, CSS, and JavaScript.
Flutter : Google's powerful and easy to use mobile framework
2-) Financial Websites Live stock market, quotas web platform
"The stock market is filled with individuals who know the price of everything, but the value of nothing." — Phillip Fisher

Every human being has an exchange and would like to learn about its value. We love to check the prices of our stocks we have, looking for currencies, cryptocurrencies even we have or not. We are checking every day. That's the reason there are lots of web pages that try to inform people with news.

The most popular web platforms are;
Yahoo! Finance : takes the lead when it comes to the most used financial websites
Investing : Serves traders of a wide range of asset classes with real-time charts & quotes along with news and analysis.
You can build a website with content management systems like Joomla, WordPress and etc. With this system, you can easily build your own websites. You should also consider buying a template with really affordable prices from the most popular template place Themeforest
You would get incredible visits from all over the world when you included news from stock markets, firms, countries. You could use financial widgets, currency converters, and classically a ticker on top of the website.

3-) Tools for brokers and investors
There are major areas that every broker and investor really needs and there still aren't enough tools and platforms in the market.
Portfolio & Wealth Management Apps
You can build apps where investors can track their investments and savings in real-time or historical ways.
Stock Analysis Applications / Websites
With a simple and minimalist user interface you can create a platform brokers and investors can compare, check the historical trends, open, close, high and close charts you can also connect with your trading app or website.
Telegram has the %20 of the chat market by 2020 and they have over 400 million users. You can build a telegram bot delivering stock, forex, and crypto last prices, information, and data to whoever would like to follow. It will attract thousands of users and then you can promote your services and ask for subscription fees from users.
– Where can I get all the Stocks, Currencies, and Cryptocurrency market feeds in Real-Time and Historical Data?
Finage is a new generation real-time data provider. You can get the free Stock, FX, and Currency API from Finage.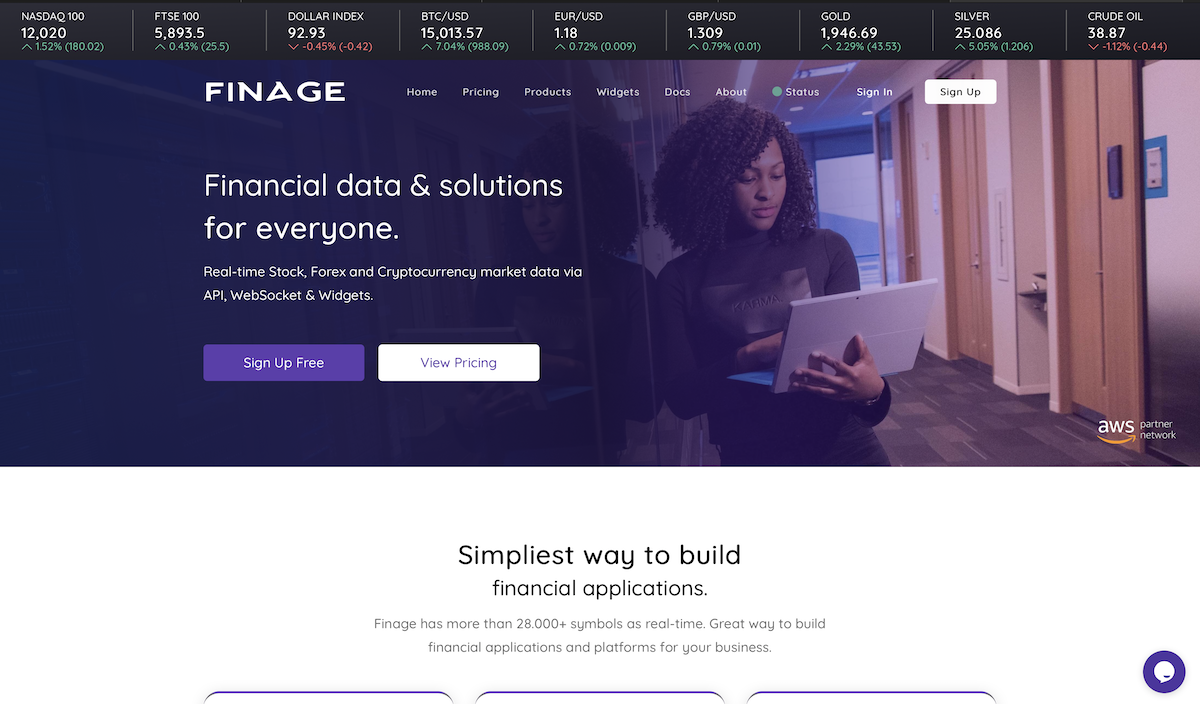 For more information, visit www.finage.co.uk
You can access everything with Finage: Stocks, Currencies, Cryptocurrencies, and more.
You can easily get your Free Key and use it immediately.
When you sign in to the Dashboard you can easily access everything you need.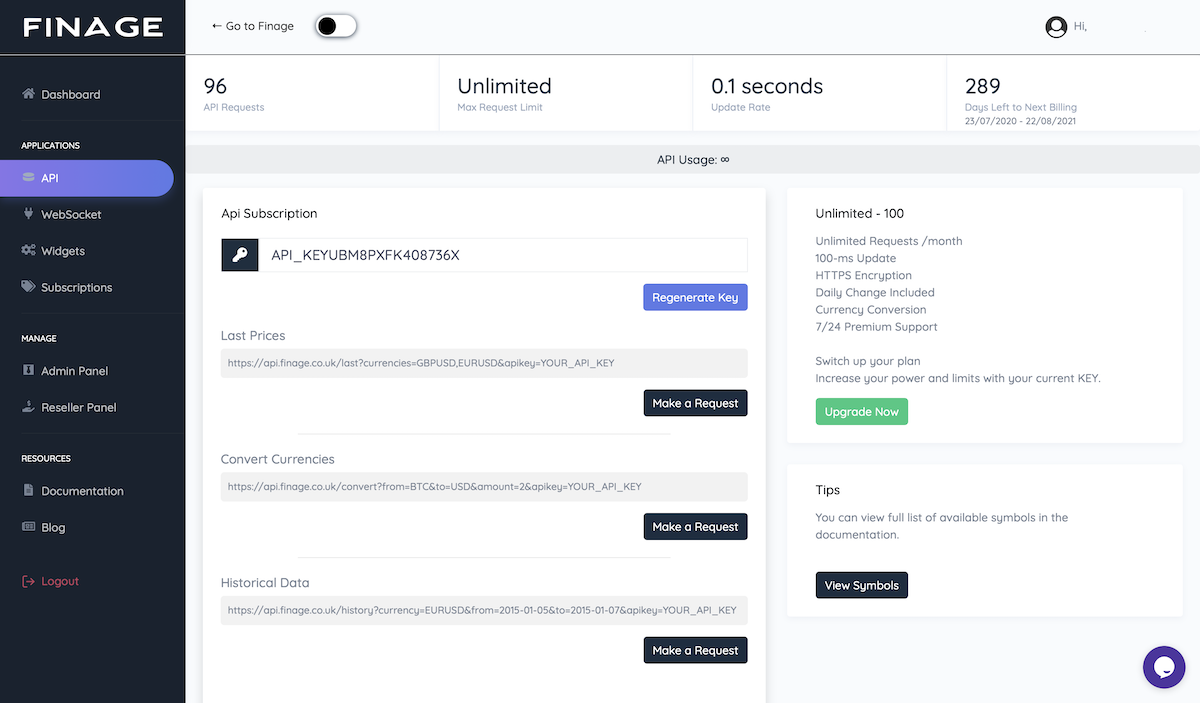 You can also use financial widgets from a wide and customizable selection for free!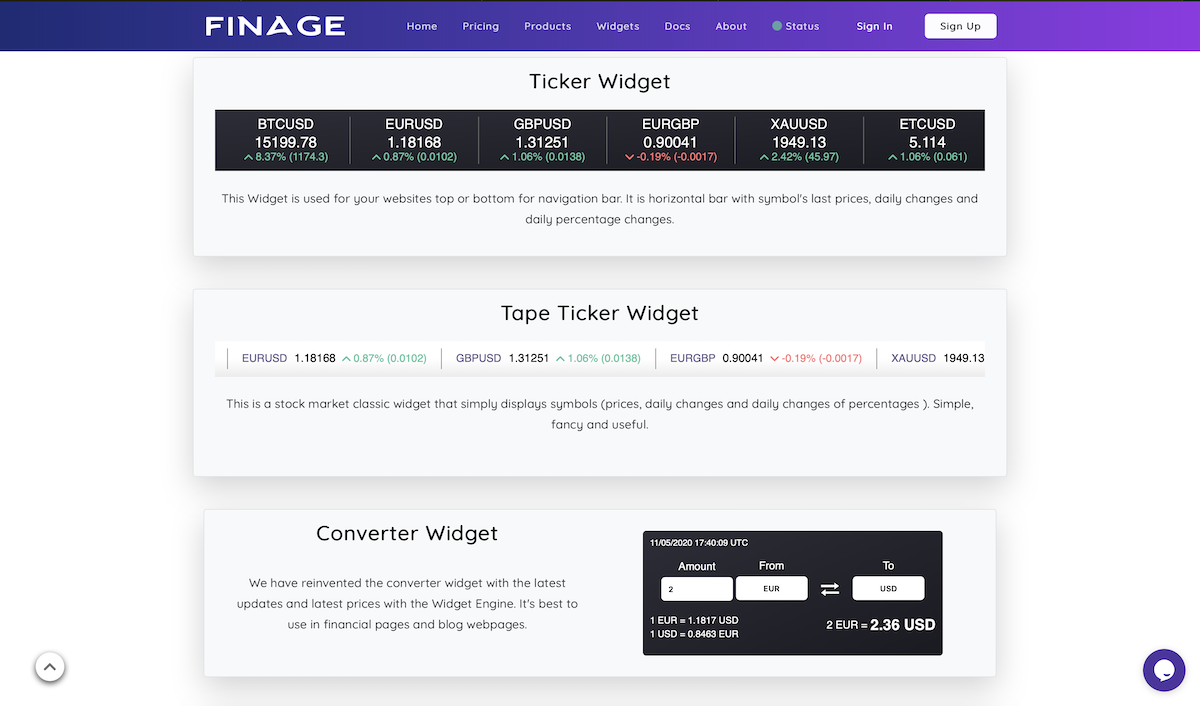 With Finage, you can easily import the financial data onto your platform.
When you need assistance, live chat and email support are always available. You can also check out the simple and efficient documentation for more information on the development side.
Change your world with Financial Data. Finage will like to help you to build your dream fin-tech business.