Welcome to Finage Blog. That is our first post…
First posts and welcomes are always felt like arriving at home. When we started our Finage journey four months ago we never imagined we could create this kind of service at this time. When you love something and create with passion dreams come true.
Finage is a new generation of financial data provider service providers. We are developers and we think like developers; we love free samples, support, clean documentation, and reliable platforms.
In the end, we care about our potential users. You can get all our services for free – forever! By doing so, you can lift the limits and still use them at affordable prices.
Finage is like a living organism. It evolves every second. We've been working really hard to create something amazing and keep it great.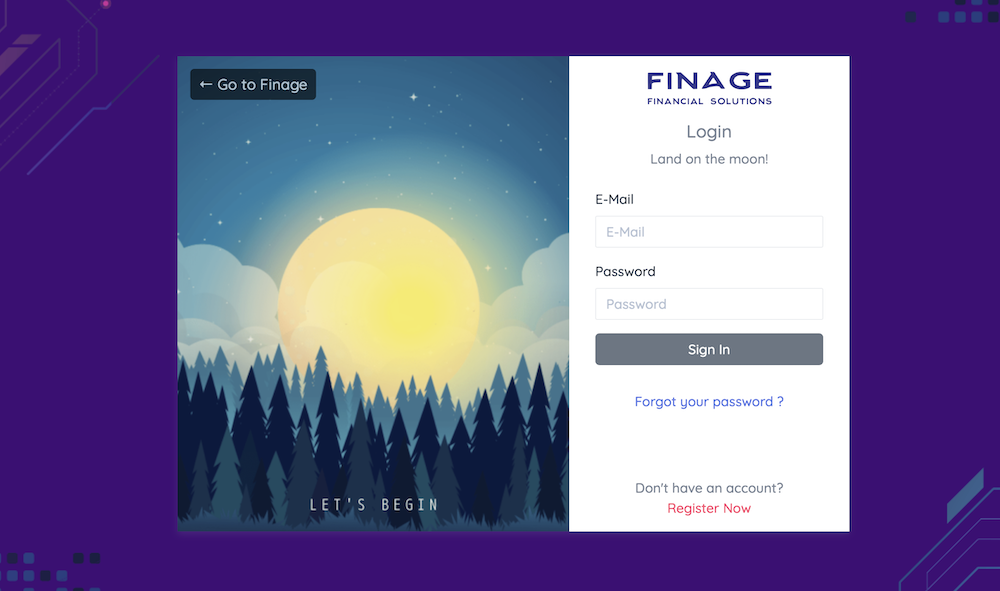 We're getting inspiration from the universe we call our dashboard – the Moon.
Finage has three major services;
Real-time data

: WebSockets are a great choice to following real-time data in milliseconds.
We are thinking of providing financial data for everyone, even if you are a blogger for forums, forex, and stock businesses. Flexible packages and scalable content give you the freedom to build amazing financial applications, financial websites, blogs, and more.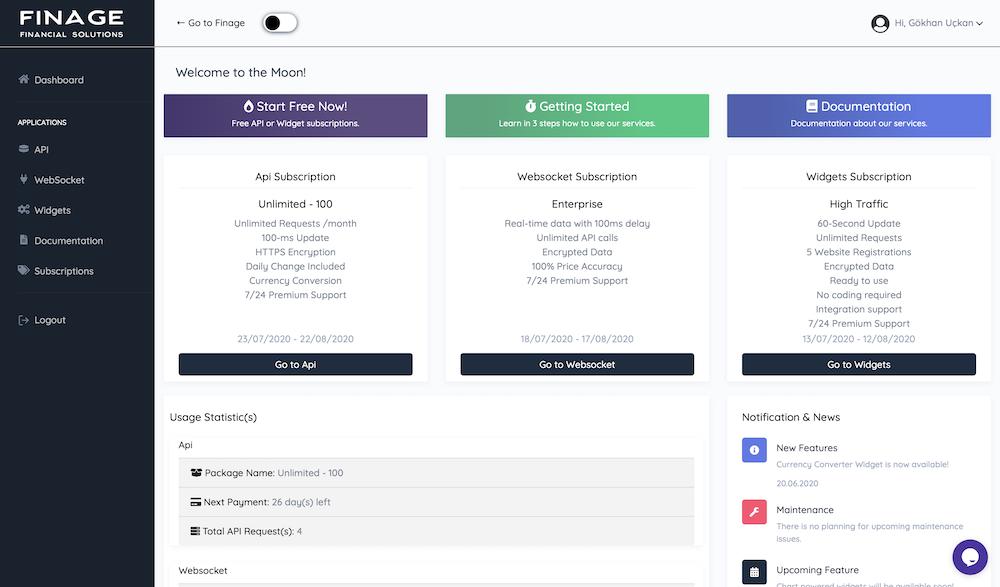 We are excited to see you on our platform and be with you. I believe we will be helping thousands of developers build great financial applications soon.
Let's build a better internet together.
Sincerely.