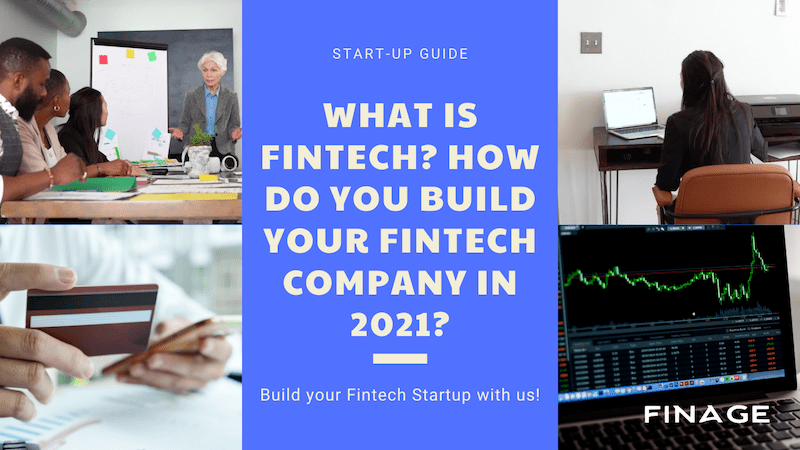 All about fintech to describe new technology that aims to improve and automate the delivery and use of financial services.
Table of Contents
What is Fintech?
How Did Fintech Come About?
Is Fintech Safe?
What is fintech? How do you build your Fintech Company in 2021?
Fintech, which is a newly known concept, means financial technology. This concept allows the financial sector and the technology sector to meet. As a result of combining traditional financial transactions with technology hardware and software, a much more advanced banking system has emerged. Fintech has emerged to make financial transactions much faster and much more practical. In this way, through Fintech, many different banking transactions can be carried out within seconds, with ease, without going to the branch. Fintech, in line with its main purpose, not only makes life easier for customers but also comes to the fore by easing the workload of bank personnel.
Fintech entrepreneurs, working for the financial sector to benefit from technological developments, contribute to the acceleration of this development process by constantly generating new ideas. In this way, entrepreneurs who are pioneers of innovation are mediating the emergence of more radical changes by taking much more investment.
What is Fintech?
Fintech, also known as financial technology, is a new financial industry that takes advantage of the developments in technology to improve the services that occur in the financial sector. Fintechs, which compete with traditional financial services thanks to their technological power, are developing to facilitate the lives of their customers all over the world, to save time, and to provide convenience to both those who receive service from the finance sector and those who work in the finance sector, acting with the philosophy of being practical.
Fintech, whose area of ​​influence and usage has expanded with the widespread use of the internet and mobile applications all over the world, is advancing with a success much more than expected at the point reached today. Among the technological finance transactions, which are becoming more and more diversified with the contribution of fintech entrepreneurs, some services are widely used by many people. Apart from these services, other lesser-known transactions appeal more to institutions. These processes can be listed as follows:
Mobile payment technology
Person-to-person money transfer
Chatbots
customer support
Contactless payment system
Enhanced security with fingerprint, eye recognition, and facial recognition
Portfolio management with artificial intelligence support
Cryptocurrency formations
Blockchain formations
How Did Fintech Come About?
In the 21st century, it emerged with the development of technology, leaving behind traditional banking and financial market transactions. A platform that keeps up with the times has been developed by offering fast and effective solutions against the very slow and very procedural nature of even the simplest financial transaction such as borrowing and lending for consumers.
Is Fintech Safe?
An interesting way fintech is changing the financial services industry has to do with consumer confidence. The EY report illuminates a striking trend: an overall 68% of respondents said they are willing to use financial instruments developed by non-traditional (ie non-financial) institutions. 89% of SME adopters reported a willingness to share data with fintech companies. Essentially, platforms no longer need to keep a Wall Street cache for consumers and businesses to hand over financial data or even cash they've raised.
But it remains to be seen whether this trust is well-founded or whether the benefits outweigh the potential risks. Particularly in the Wild West cryptocurrencies and blockchain space, interacting with fintech, many of which are largely unregulated, can result in exposure to unwanted or unexpected threats. The idea that fintech is held to a higher moral standard than big banks is also largely misleading. As fintech expert Ron Shevlin points out, banks and customers preoccupied with "fintech fetishism" - an extreme optimism linked to its early iterations - are now staggering as many promising startups face hurdles both due to and independent of the coronavirus pandemic. faced with a reality check.
It's wise to approach flashy but unproven fintech and its high promises with a healthy dose of skepticism. As digital data becomes more pervasive and an integral part of everyday life, so do large-scale security bottlenecks. Recent attacks, including high-profile Bitcoin heists, have brought these risks into public awareness. To date, there is no consensus on exactly how secure fintech solutions are. Given the scope and scale of fintech's expansion, such assurances will likely be difficult to obtain. But consumers are wary: 71% of Fintech adopters flagged an affirmative answer to the EY survey question: "I'm concerned about the security of my data when doing business with companies online."
How does fintech work?
Fintech is not a new industry; it is just a rapidly growing industry. Whether it's the introduction of credit cards in the 1950s or ATMs, electronic trading floors, personal finance applications, and high-frequency trading in the years that followed, technology has always been a part of the financial world to some degree.
The courage behind financial technology varies from project to project, application to application. However, some of the latest developments are using machine learning algorithms, blockchain, and data science to do everything from process credit exposures to running hedge funds. There's now a subset of regulatory technology called "regtech", which, you guessed it, is designed to navigate the complex world of compliance and regulatory issues in industries like fintech.
As fintech grows, so do concerns about cybersecurity in the fintech industry. The enormous growth of fintech companies and marketplaces on a global scale has exposed more vulnerabilities in fintech infrastructure, making it a target for cybercrime attacks. Fortunately, technology continues to evolve to minimize existing fraud risks and reduce threats that continue to emerge.
Banking
Mobile banking makes up a large part of the fintech industry. In the world of personal finance, consumers are increasingly demanding easy digital access to their bank accounts, especially via a mobile device. Most major banks now offer some form of mobile banking feature, especially with the rise of digital-first banks or "Neobanks". Neobanks are banks that do not have any physical branches and offer checks, savings, payment services, and loans to their customers on completely mobile and digital infrastructure. Some examples of Neobanks are Chime, Simple, and Varo.
Cryptocurrency and Blockchain
Running parallel to fintech is the birth of cryptocurrency and blockchain. While blockchain is the technology that allows cryptocurrency mining and marketplaces to exist, advances in cryptocurrency technology can be attributed to both blockchain and fintech. While blockchain and cryptocurrency are unique technologies that can be considered outside the realm of fintech, in theory, both are necessary to create practical applications that push fintech forward. Some notable blockchain companies to know are Gemini, Sagittarius Labs, and flats, while examples of cryptocurrency-focused companies are Coinbase and SALT.
Investment and Savings
Fintech has caused an explosion in the number of investment and savings apps in recent years. Companies like Robinhood, Stash, and Acorns are breaking down barriers to investment more than ever. While these apps differ in approach, each uses a combination of automated small-dollar investment methods such as instant collection deposits on savings and purchases to introduce consumers to markets.
Machine Learning and Commerce
Being able to predict where markets are heading is the holy grail of finance. With billions of dollars to be earned, it's no surprise that machine learning is playing an increasingly important role in fintech. This AI-subset power allows consumers, companies, banks, and additional organizations to have a more informed understanding of investing and purchasing trends and risks, the ability to run large amounts of data through algorithms designed to spot the risks earlier in trading.
Payments
Getting money around is something fintech is very good at. The phrase "I'll make you Venmo" has now replaced the phrase "I'll pay you later". Venmo is, of course, a mobile payment platform. Payment companies have changed the way we all do business. Sending money digitally anywhere in the world is easier than ever. In addition to Venmo, popular payment companies include Zelle, Paypal, Stripe, and Square.
Lending
Fintech is also overhauling credit by streamlining risk assessment, speeding up approval processes, and facilitating access. Billions of people worldwide can now apply for loans on their mobile devices, and new data points and risk modeling capabilities are providing loans to underserved populations. Additionally, consumers can request credit reports multiple times a year without lowering their scores, making the entire backend of the lending world more transparent to everyone. Notable loan companies include Tala, Petal, and Credit Karma.
Insurance
While Insurtech is rapidly becoming its industry, it still falls under the umbrella of fintech. Insurance is a bit of slow adoption of technology, and many fintech startups are partnering with traditional insurance companies to help automate processes and expand coverage. From mobile car insurance to wearables for health insurance, the industry is looking at tons of innovations. Some insurance companies to look out for include Oscar Health, Root Insurance, and PolicyGenius.
There are four broad categories of users for Fintech: 1) B2B for banks and 2) business customers and 3) Small businesses and 4) B2C for consumers. Trends towards mobile banking, increased information, data, and decentralization of more accurate analytics and access will create opportunities for all four groups to interact in ways never seen before. As for consumers, as with most technology, the younger you are, the more likely you are to be aware of and accurately describe what fintech is. The truth is, consumer-focused fintech is mostly targeting millennials, given the huge size of this much-talked-about segment and the potential for increased earnings (and legacy). Some fintech watchers believe that the focus on millennials is more about the size of that market than the ability and interest of Gen X and Baby Boomers to use fintech. By contrast, fintech tends to offer little to older consumers because it fails to solve their problems.
In the case of businesses, before the advent and adoption of fintech, a business owner or startup would go to a bank to raise financing or start-up capital. If they wanted to accept credit card payments, they would have to establish a relationship with a credit provider and even set up infrastructure such as a fixed-line card reader. Now, with mobile technology, these obstacles are a thing of the past. We hope that this blog post will be beneficial for you. We will continue to create useful works to get inspired by everyone. We are sure that we will achieve splendid things altogether. Keep on following Finage for the best and more.

You can get Real-Time and Historical Market Data with Finage free API key.
Build with us today!