What does Finage do?
We are providing financial data and financial solutions for our data tech partners. We gather all financial solutions together, delivering financial software with financial data types with institutional level technology and priority support.
Market Data
Market data coverage prices, trade-related information for all securities. Stock, forex, and cryptocurrency prices are the most popular format for market data these are coming through from all over the world in real-time, historical (end of day), delayed, and in more shape.
Our Market Data
Finage can provide the market data globally in our platform we are providing:
Real-Time Exchange Prices


No delay data using by traders, investors, and brokers on their platforms and applications. Developers building applications for these types of real-time data consumers.

Real-time data include bids, asks, timestamps via Websocket, or API according to user requests. Finage provides developer implementation support and detailed WebSocket and Rest API documentation.
Delayed Snap Quotes
Data update rates could depend on users consuming time intervals, the most common data type for developers is 15-min delayed snapshots for quotes. Businesses could need this type of data for statistics of trade and user engagement. Individuals are starting to develop with this data endpoint of Finage.
Delayed data would be more affordable and can reflect low server costs. It would save thousands of dollars per month over real-time data. Also, you can easily adopt API into your platform.
Options


Options data has more types of data than others because they include contracts, expiration dates, and descriptions for responding securities. Finage delivering portion with AI that will decrease the amount of data in types of time intervals. We have 15 years of historical data in the real-time and historical way.
You can start using options by free API it's forever, not a trial. You can use it without any extra feeds. Historical data are also available with this free options API key. You can easily write a script to download blk or specific parts for your solution.
Historical End of Day US and Global Stock Prices
Whenever a stock chart needs for your platform up top 30 years you can choose Finage historical EOD stock prices. You can check our example free to use US Stock UI you can also build this kind of charts via historical data. It's all adjusted and clearing unnecessary off days and data via dividends are included.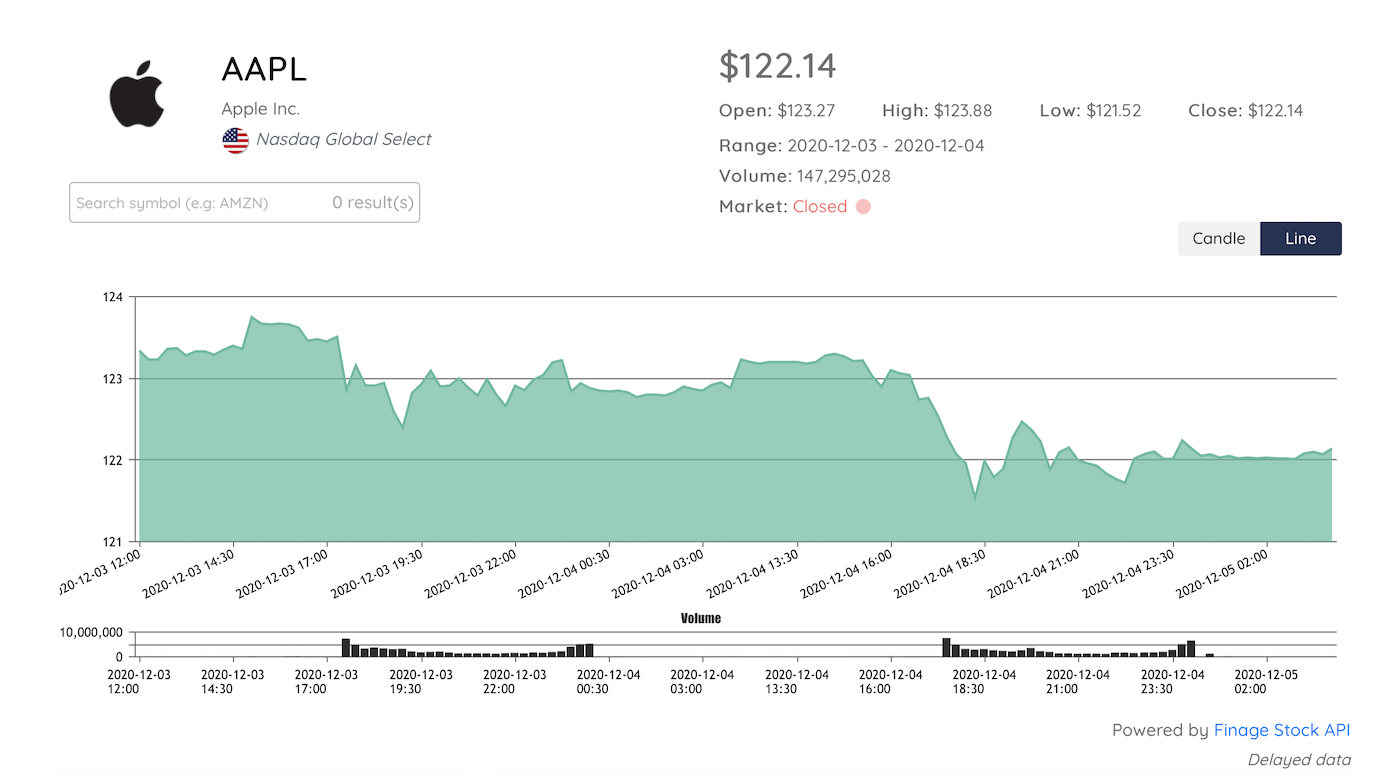 Historical Tick Data for the US
and Global
Stock Prices
Brokers using high volume and intervals trade therefore they need to analyze stocks and other symbols' power while looking at their historical prices. Traders can find historical stock prices with a tick level of one minute's chart bars.
Tick data provides from various stock exchanges from International providers.